Tea Journals - 2017- ongoing
These works are autobiographical and personal accounts of the significant and insignificant everyday happenings of my daily life; be it a marriage, a funeral, long-term sickness, moments with family and friends, holidays or personal ruminations. In a sense imagining every single day of the rest of my life, using tea bags, tea stained paper, needle and thread, archival glue, pen and ink on hand-made paper.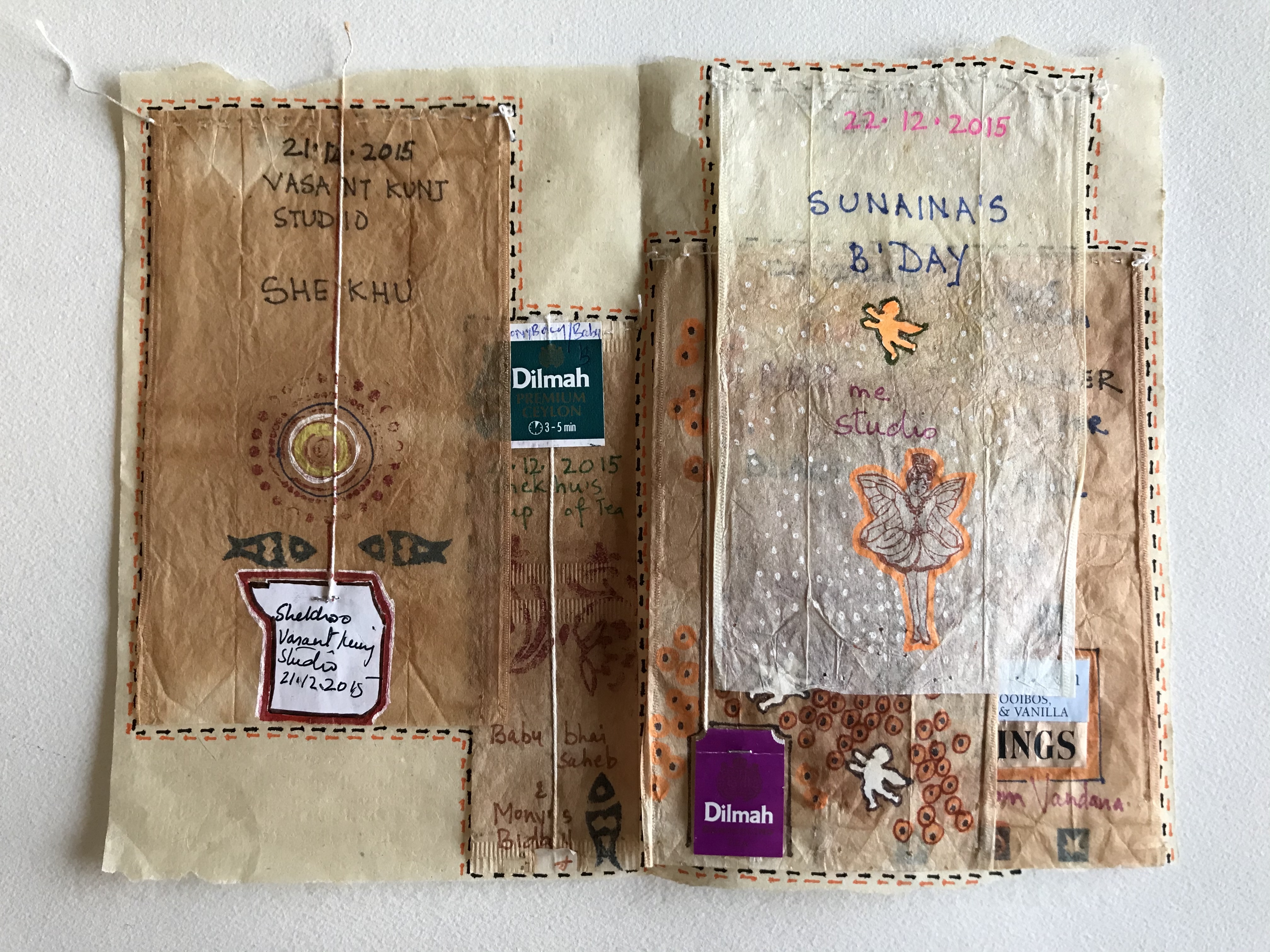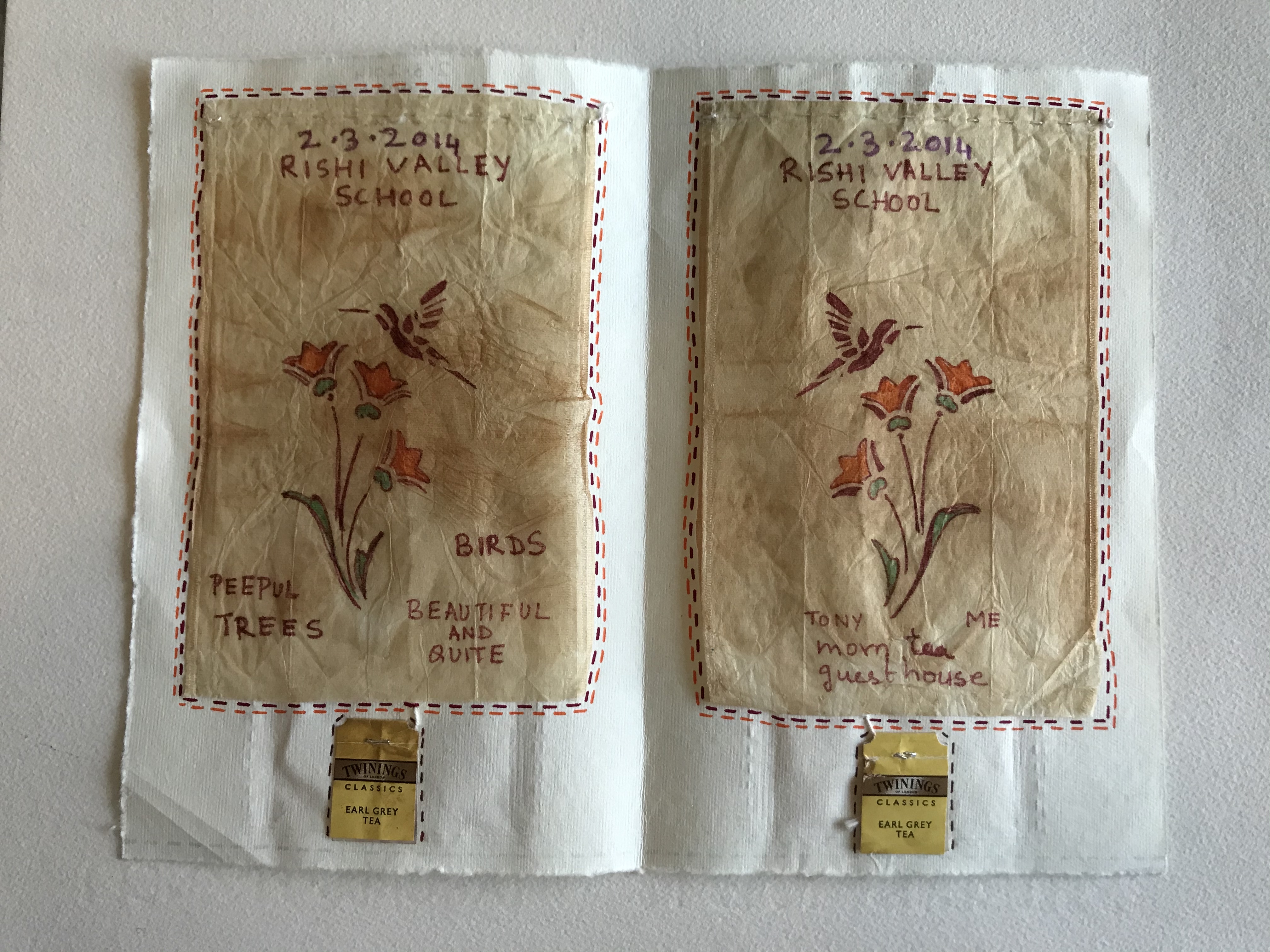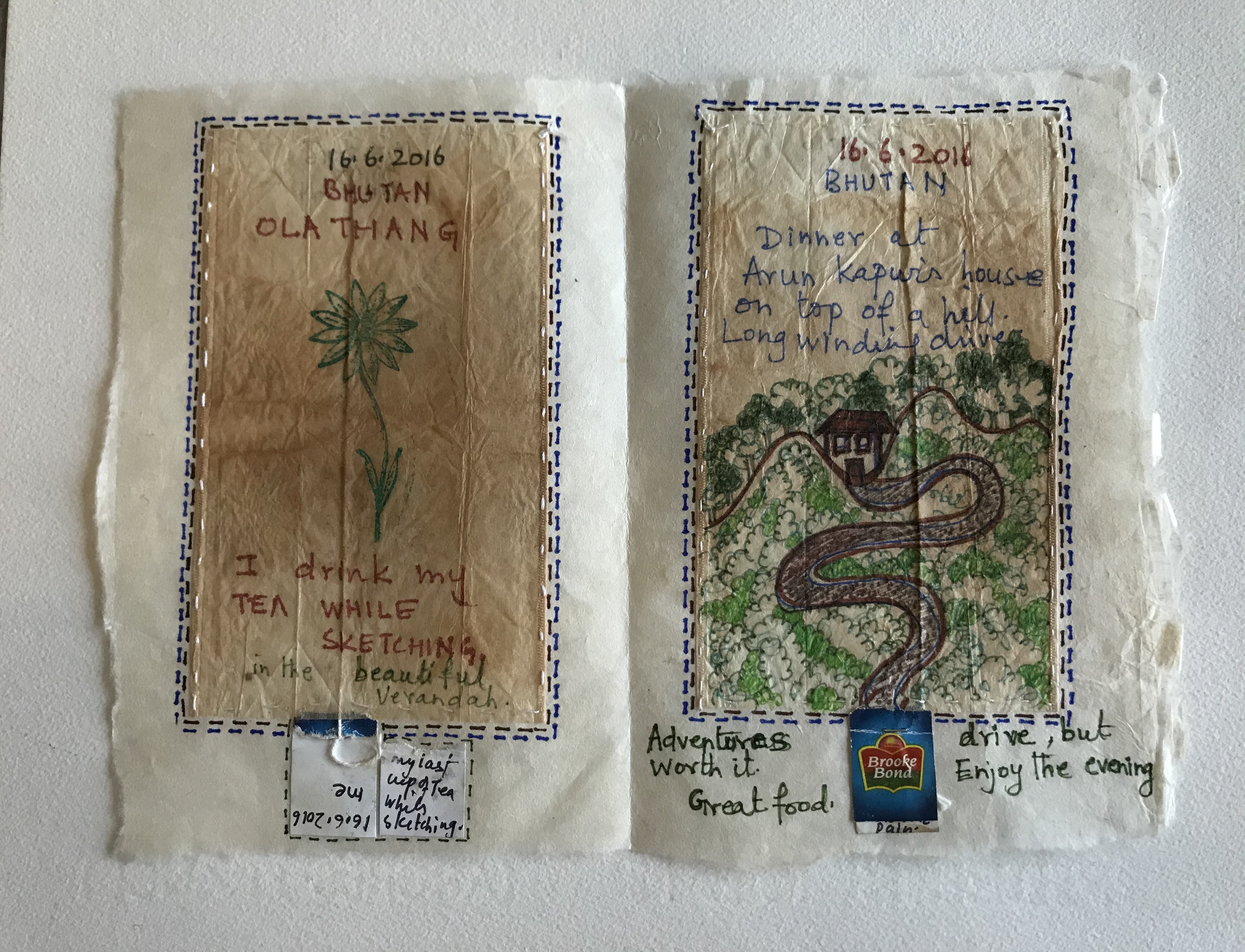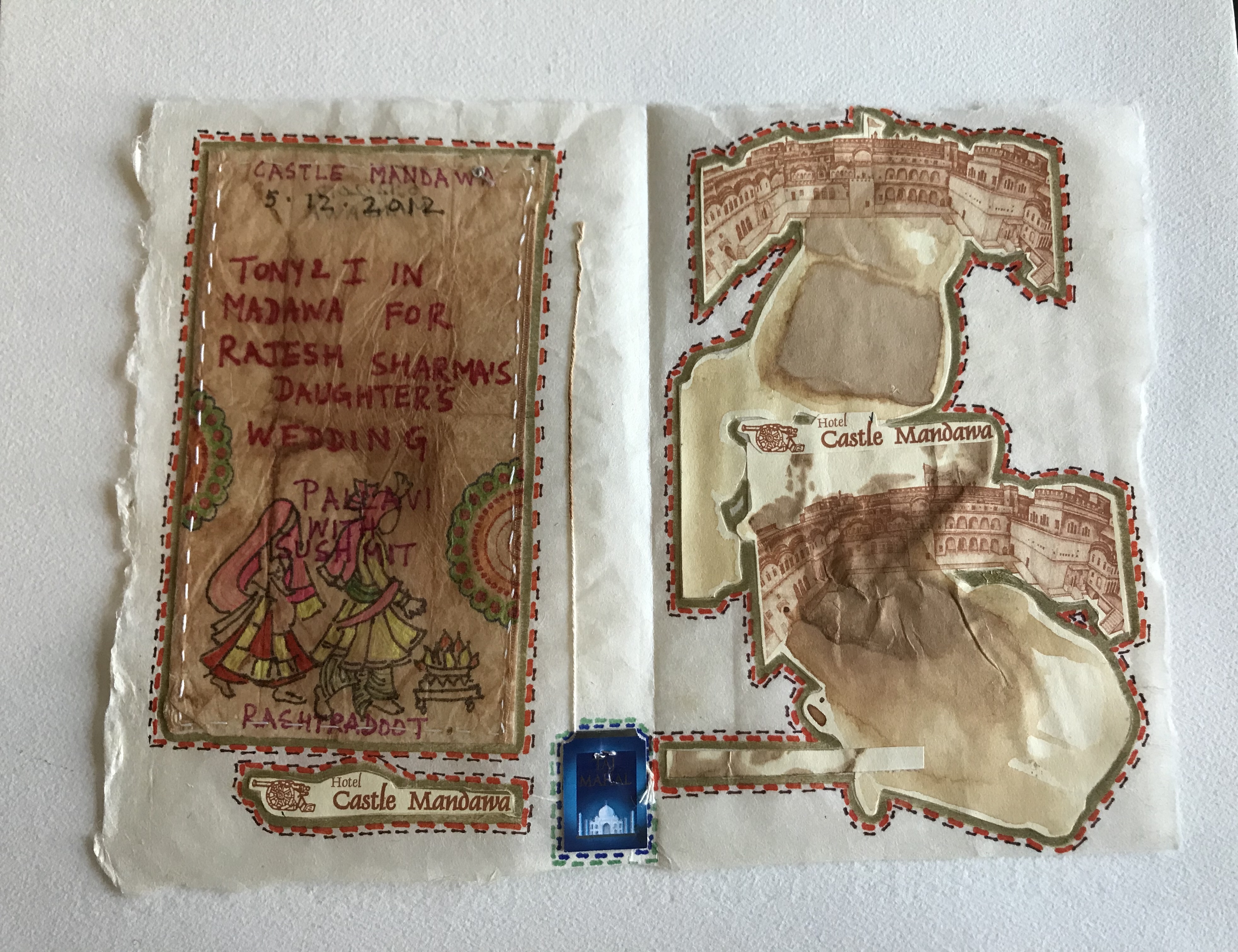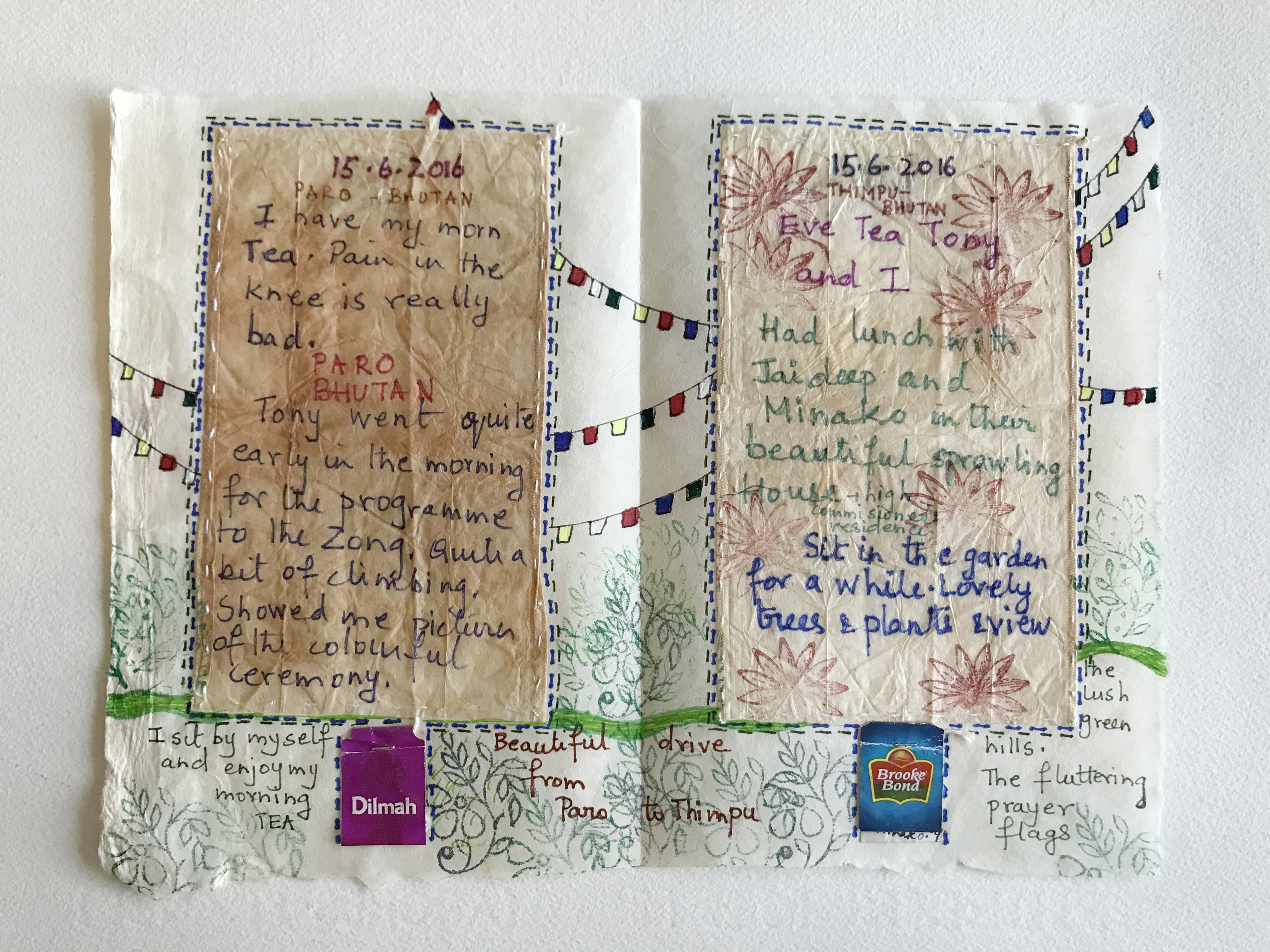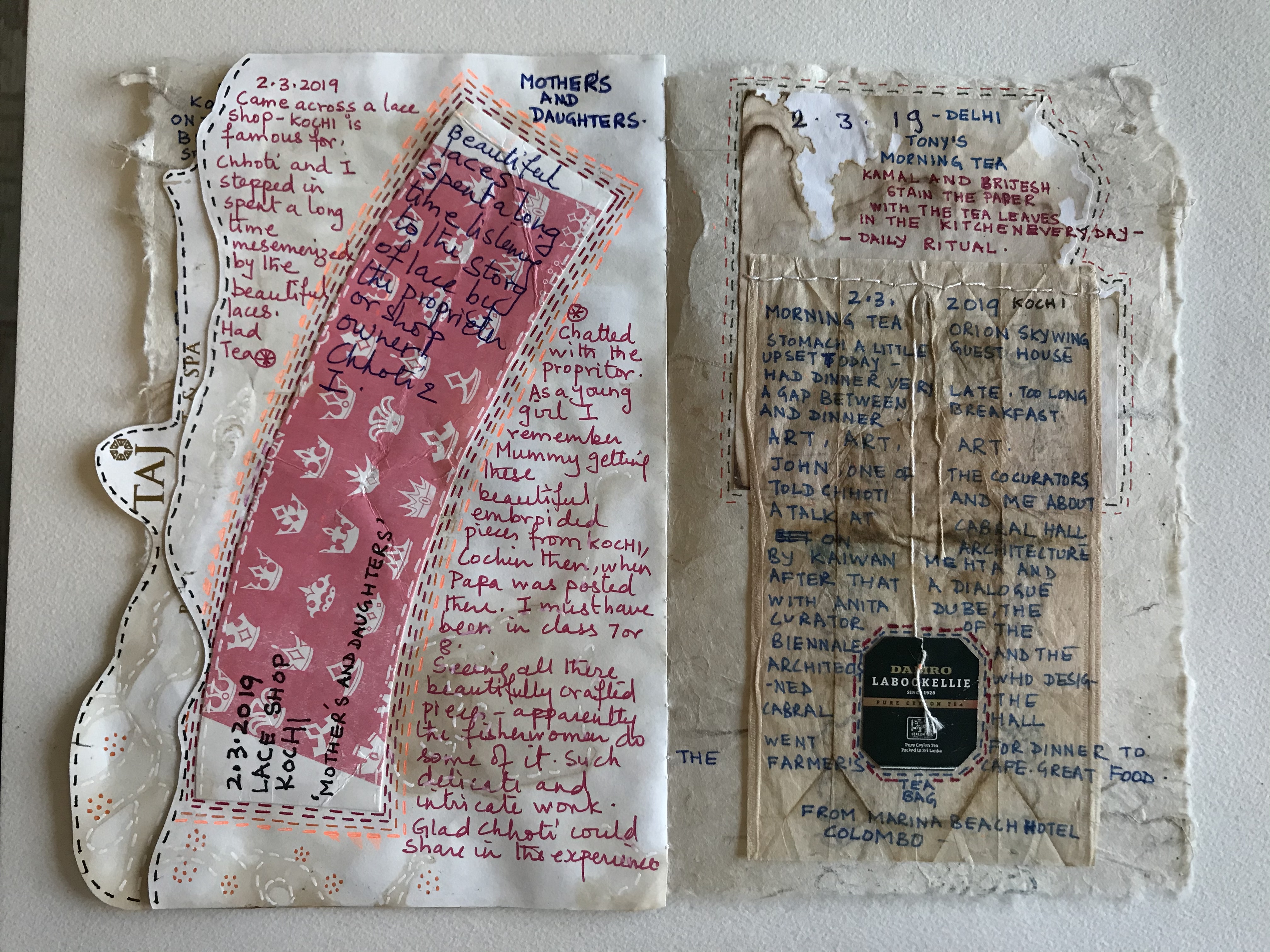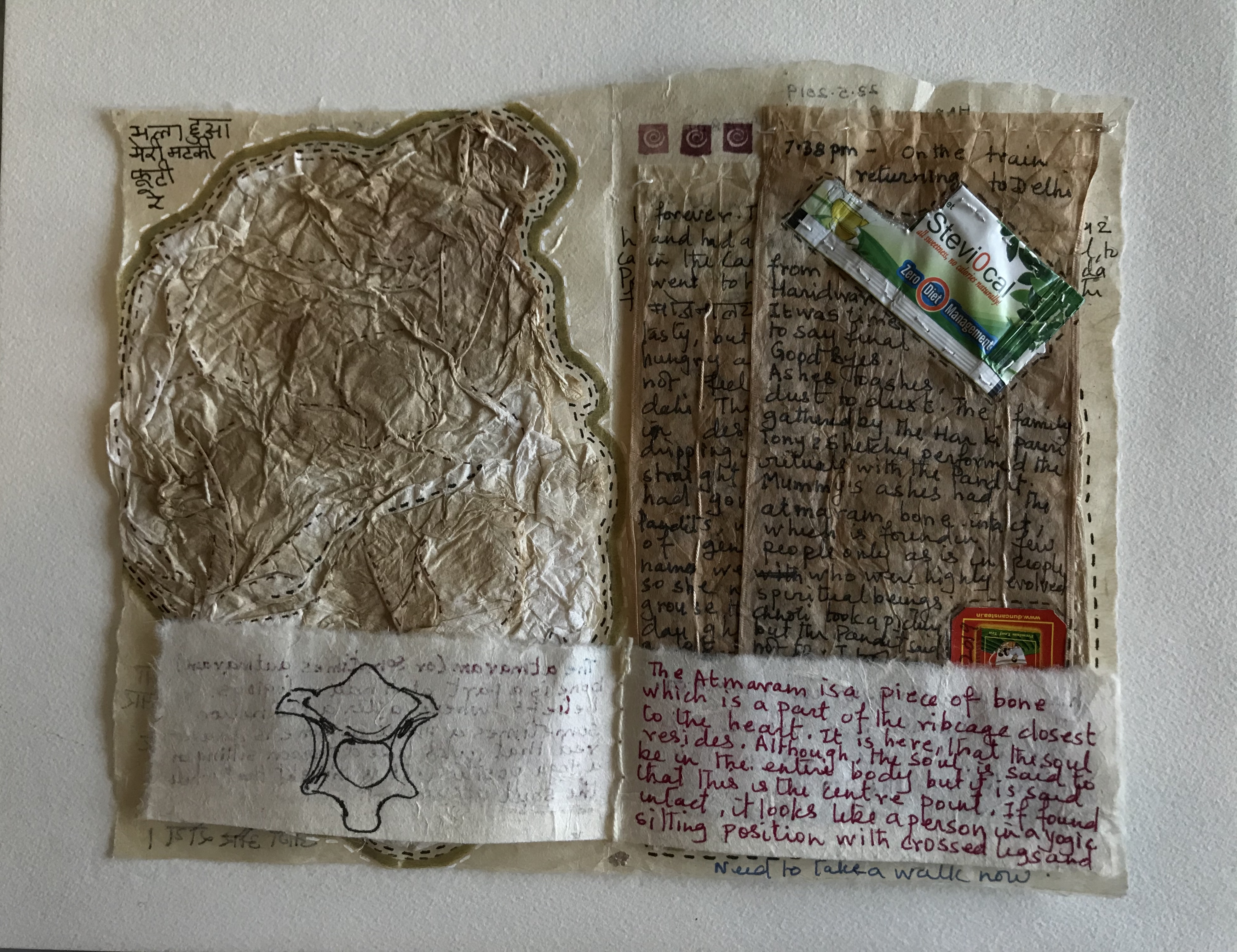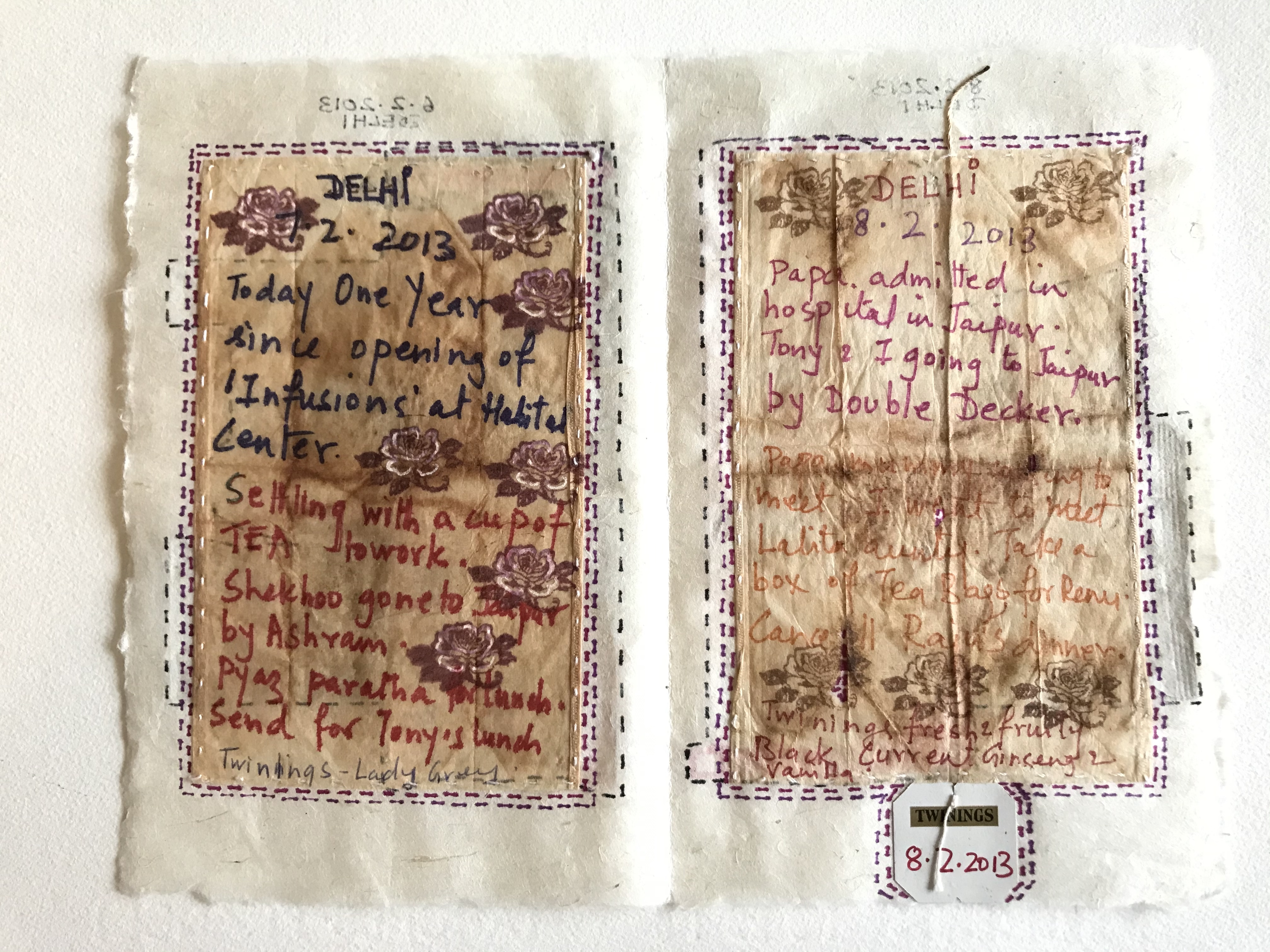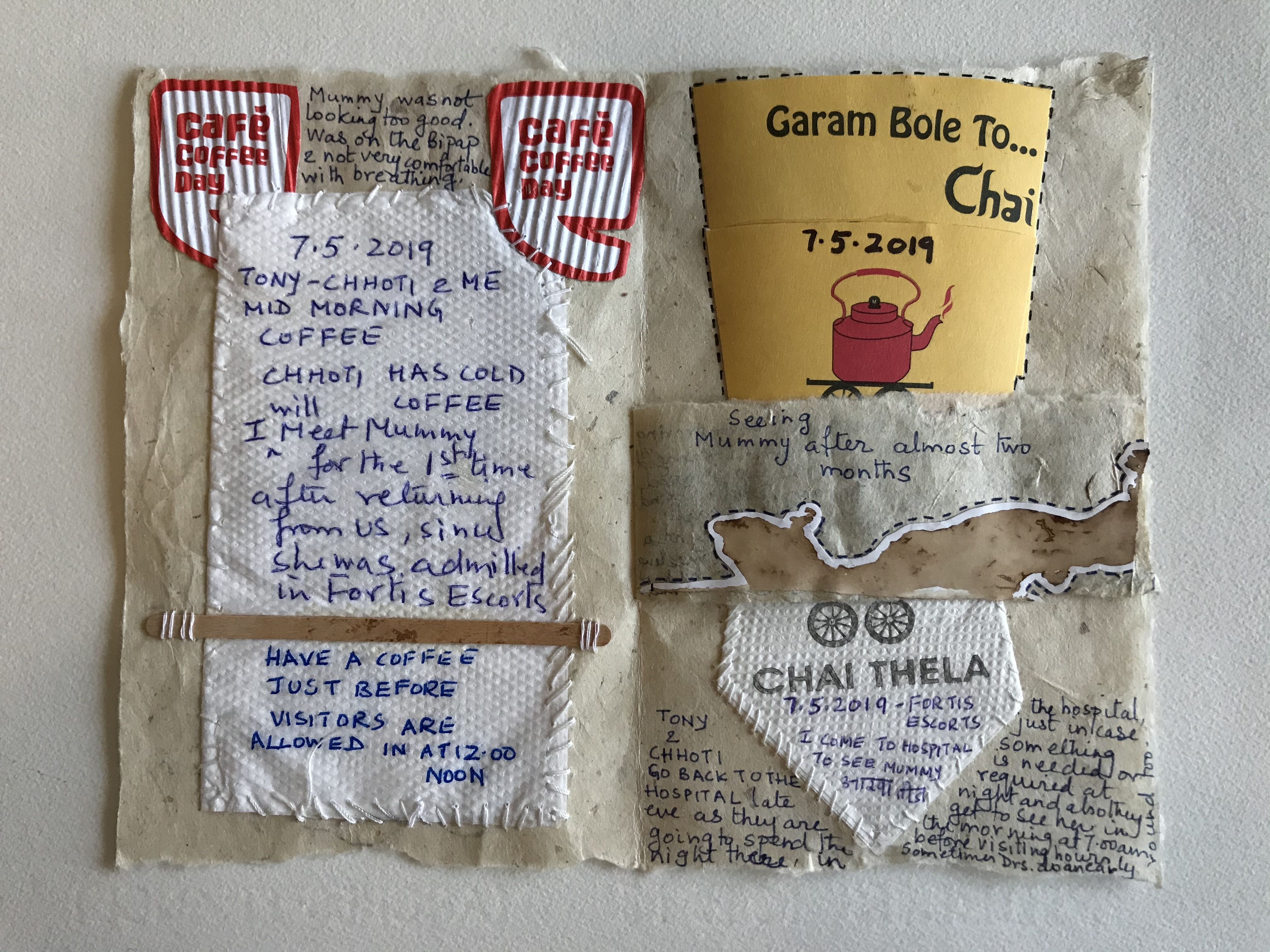 This work was born spontaneously soon after my mother in-law passed away. I opened her sewing kit to do some repair work and was fascinated by all the bits and bobs, much like stories women hide away in the crevices of their subconscious. Using some found paper I had previously stained with dyes I stitched these found-objects to make 32, tiny works, which fit into her Red Potli.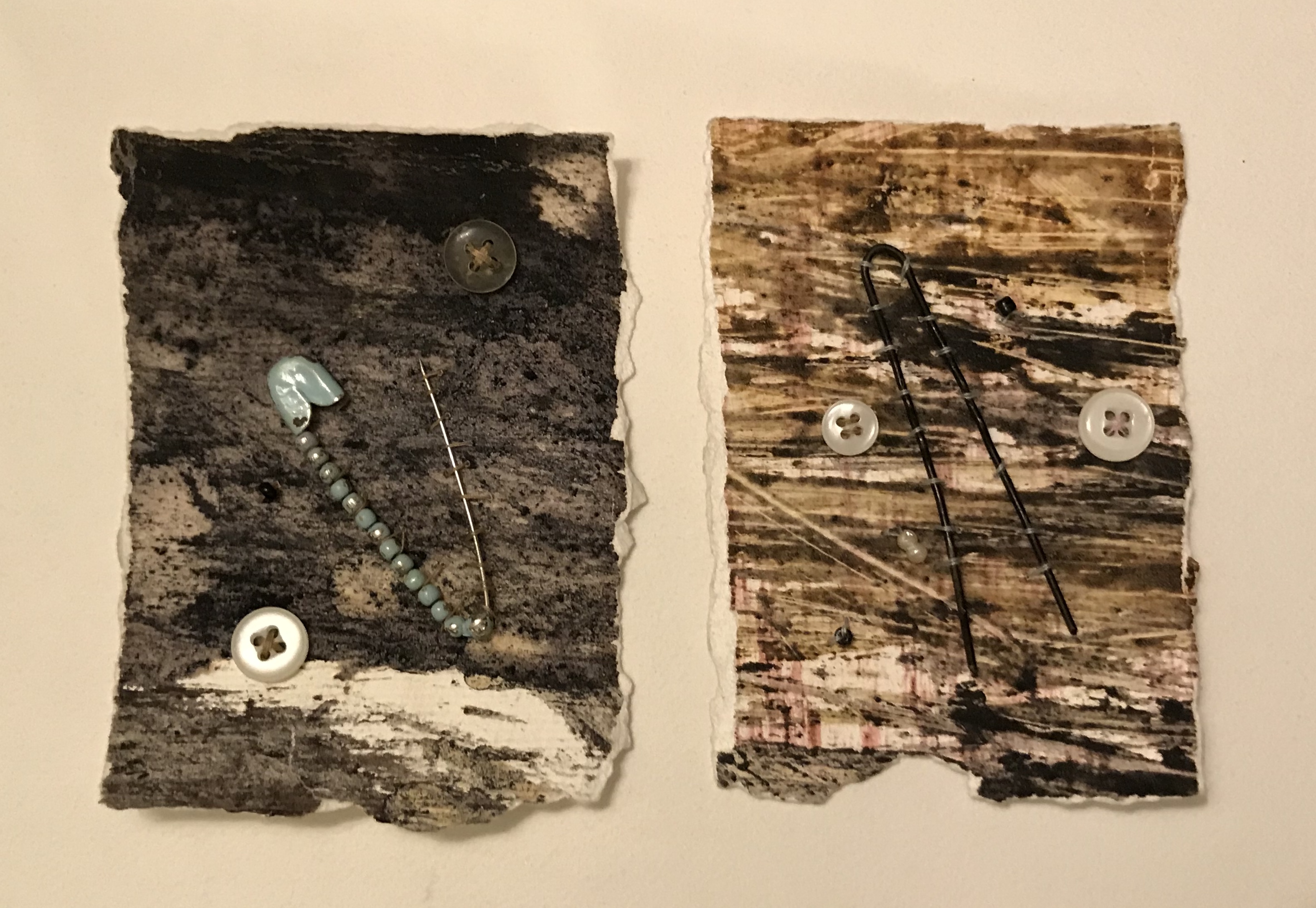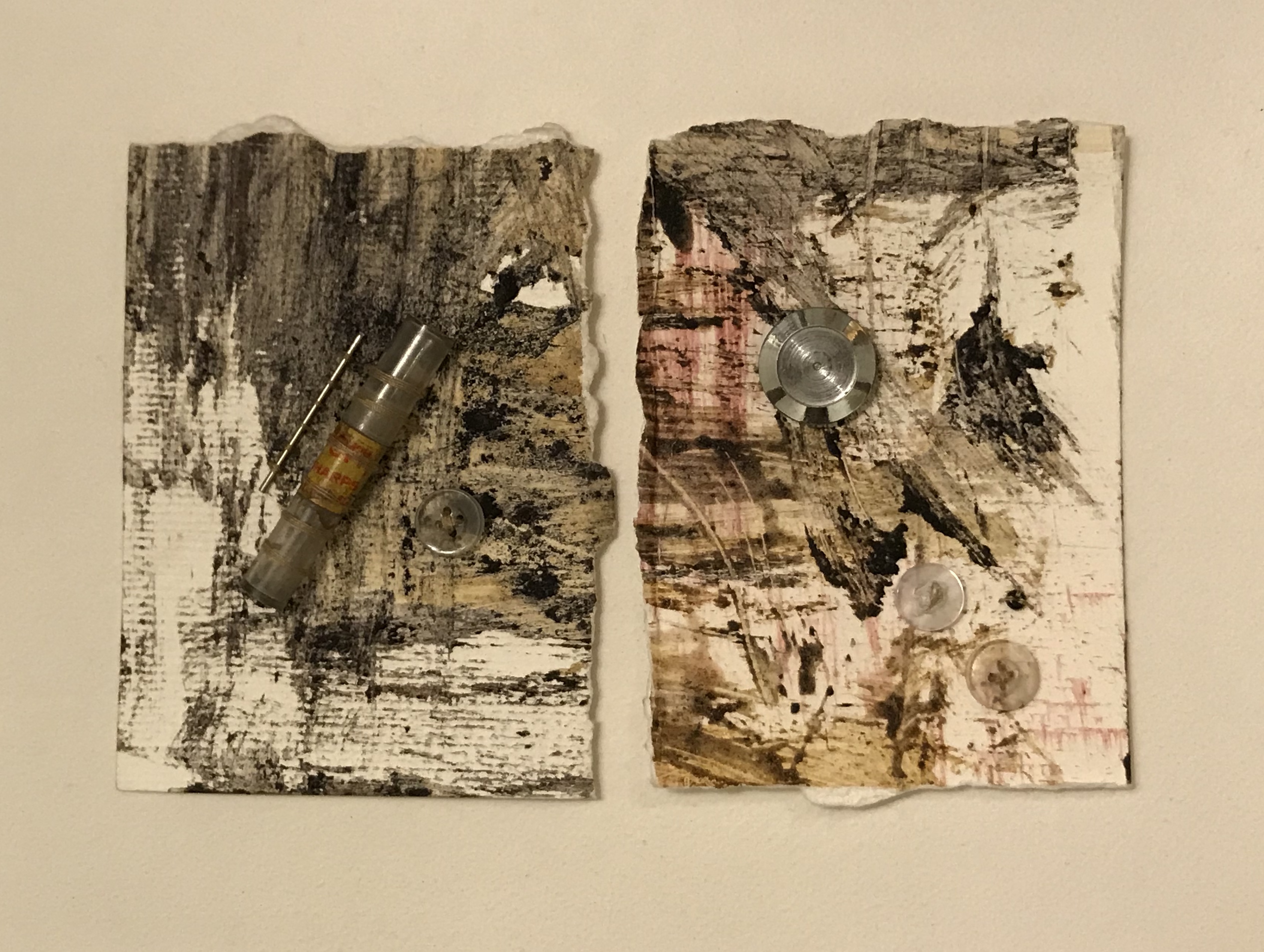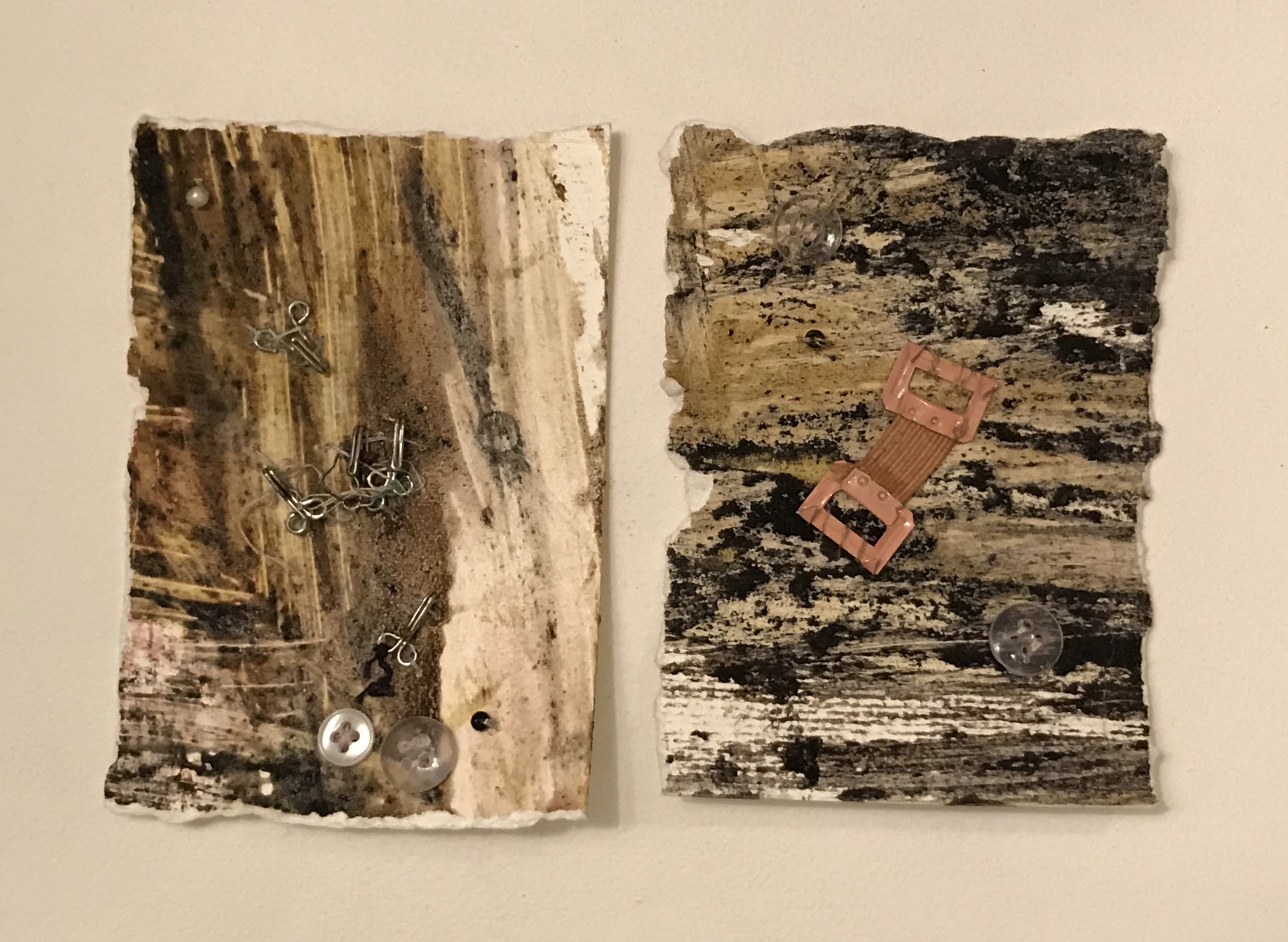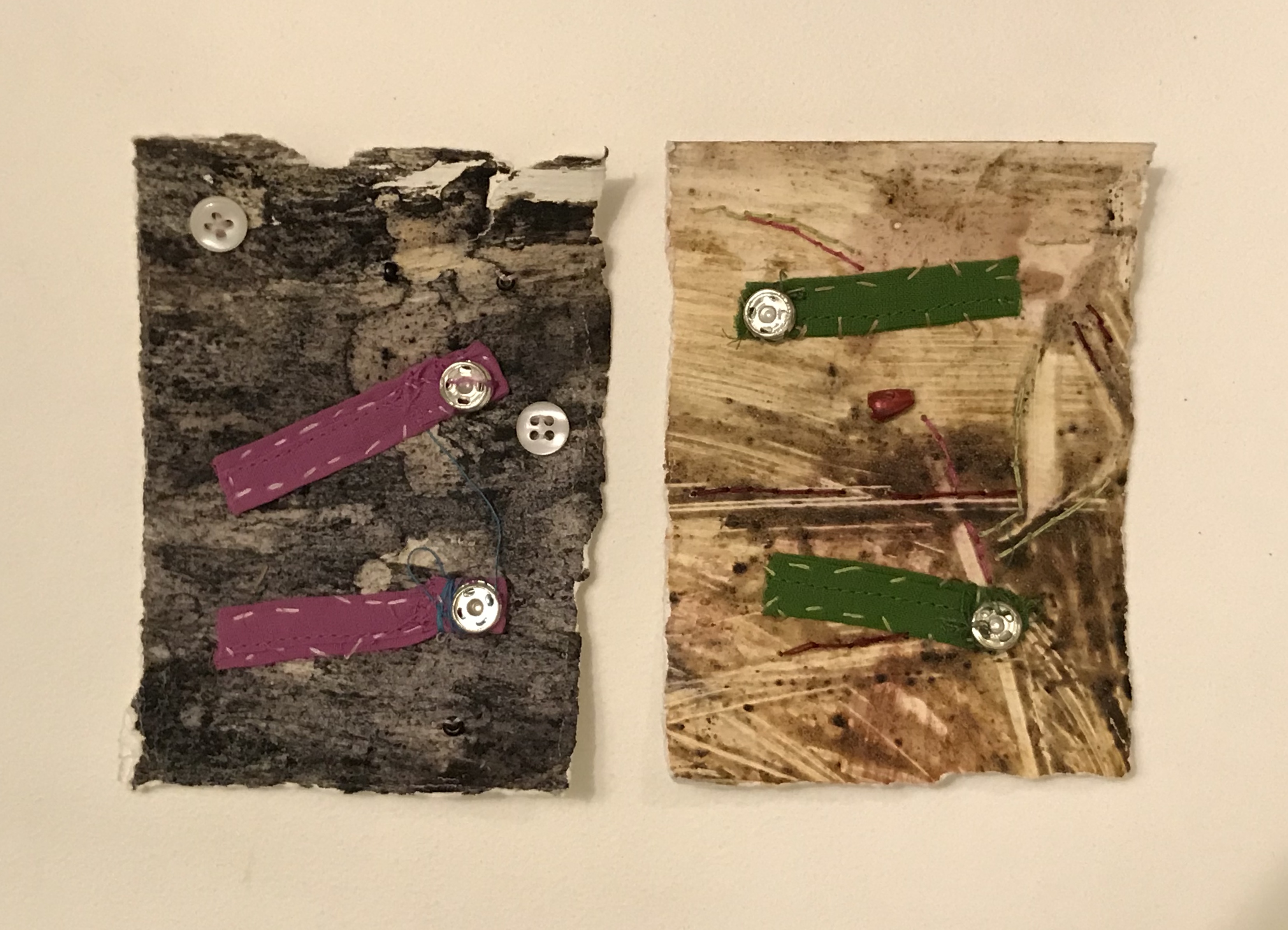 Mapping Journeys - 2014 - ongoing
These drawings on notepad papers, started in 2014 whilst travelling in a car from one point to another. Looking out of the window whilst listening to meditative music, the drawings followed their own course with the bumps, twists and turns of the road, on whatever paper and pen I found or had upon my person.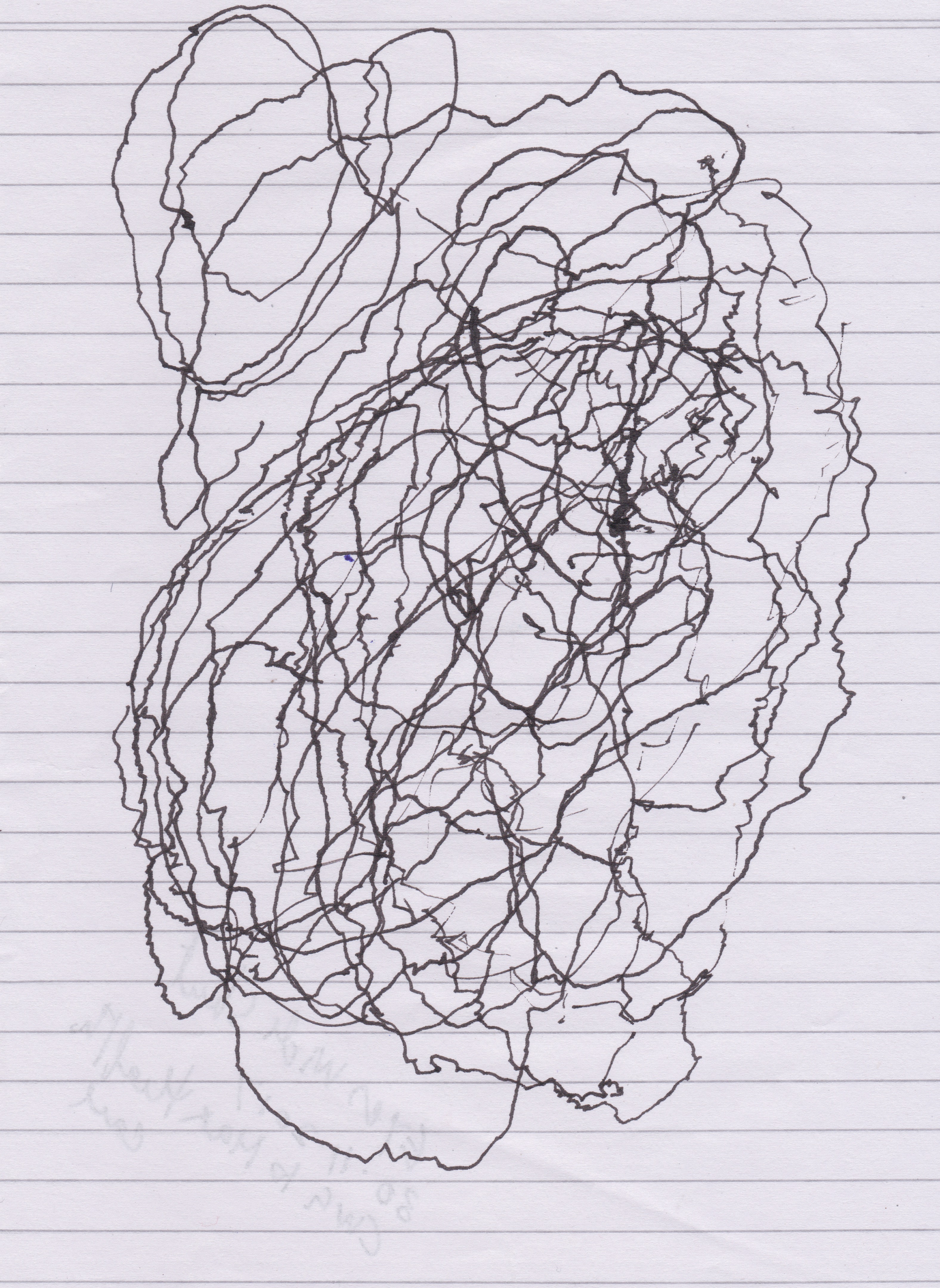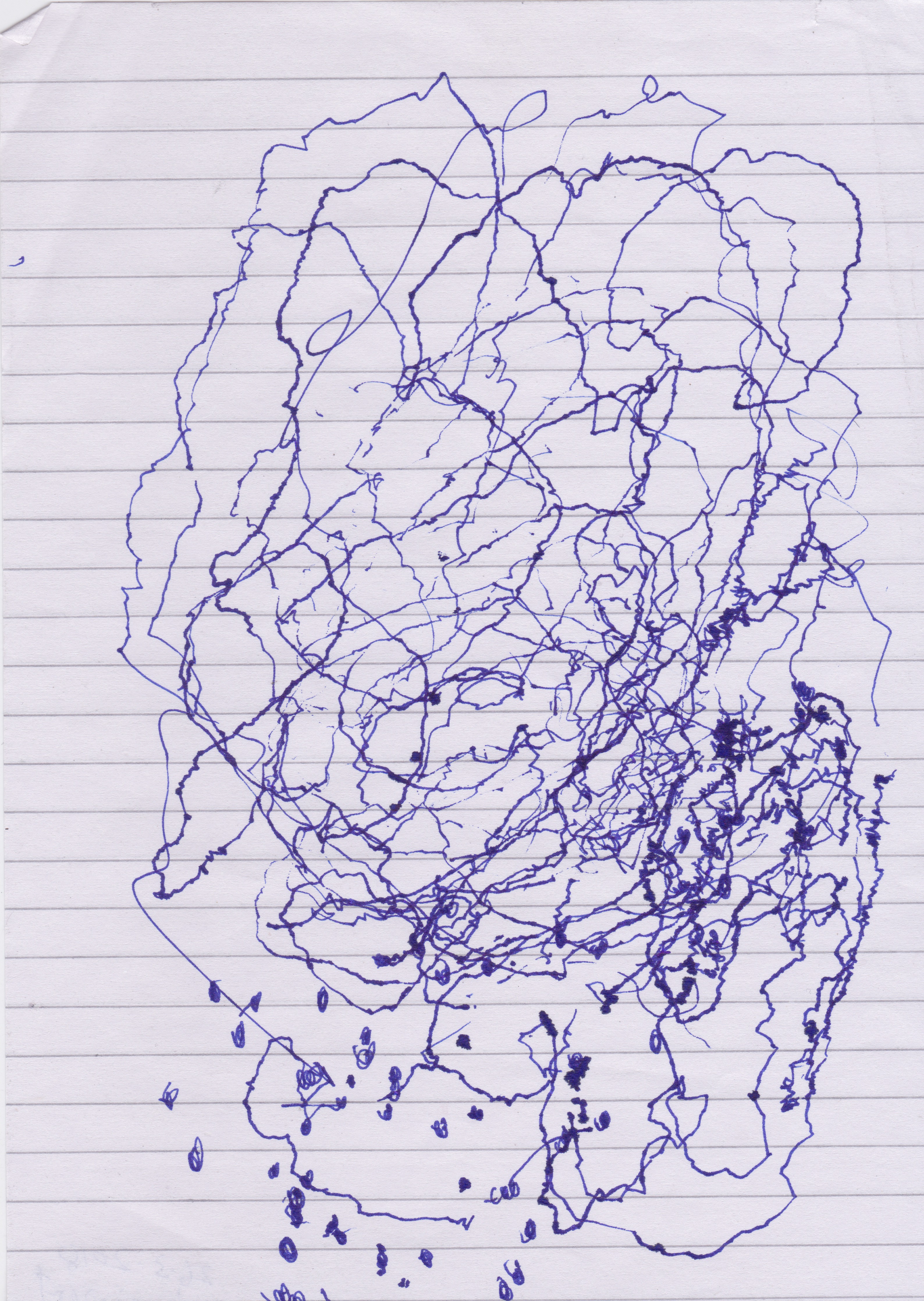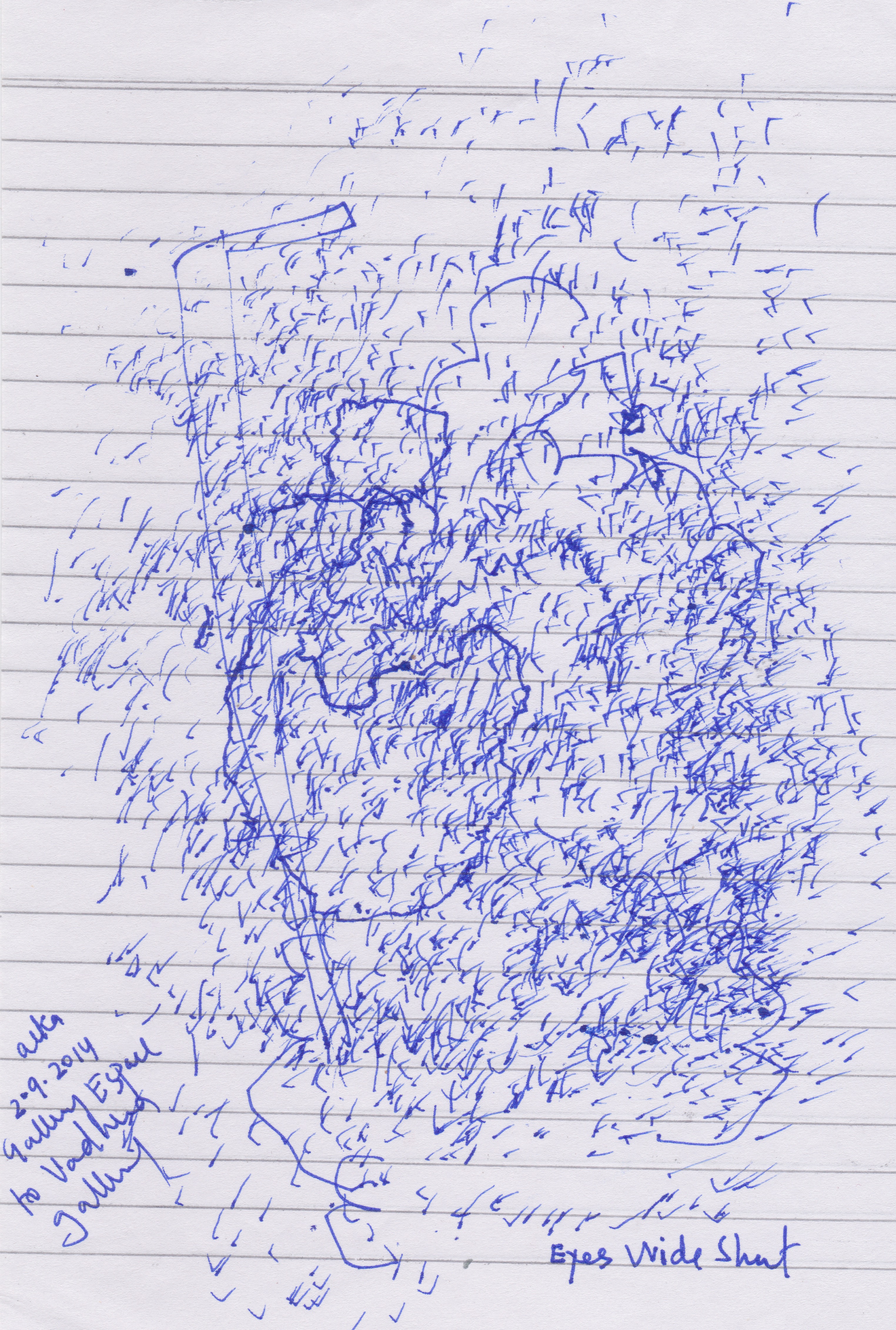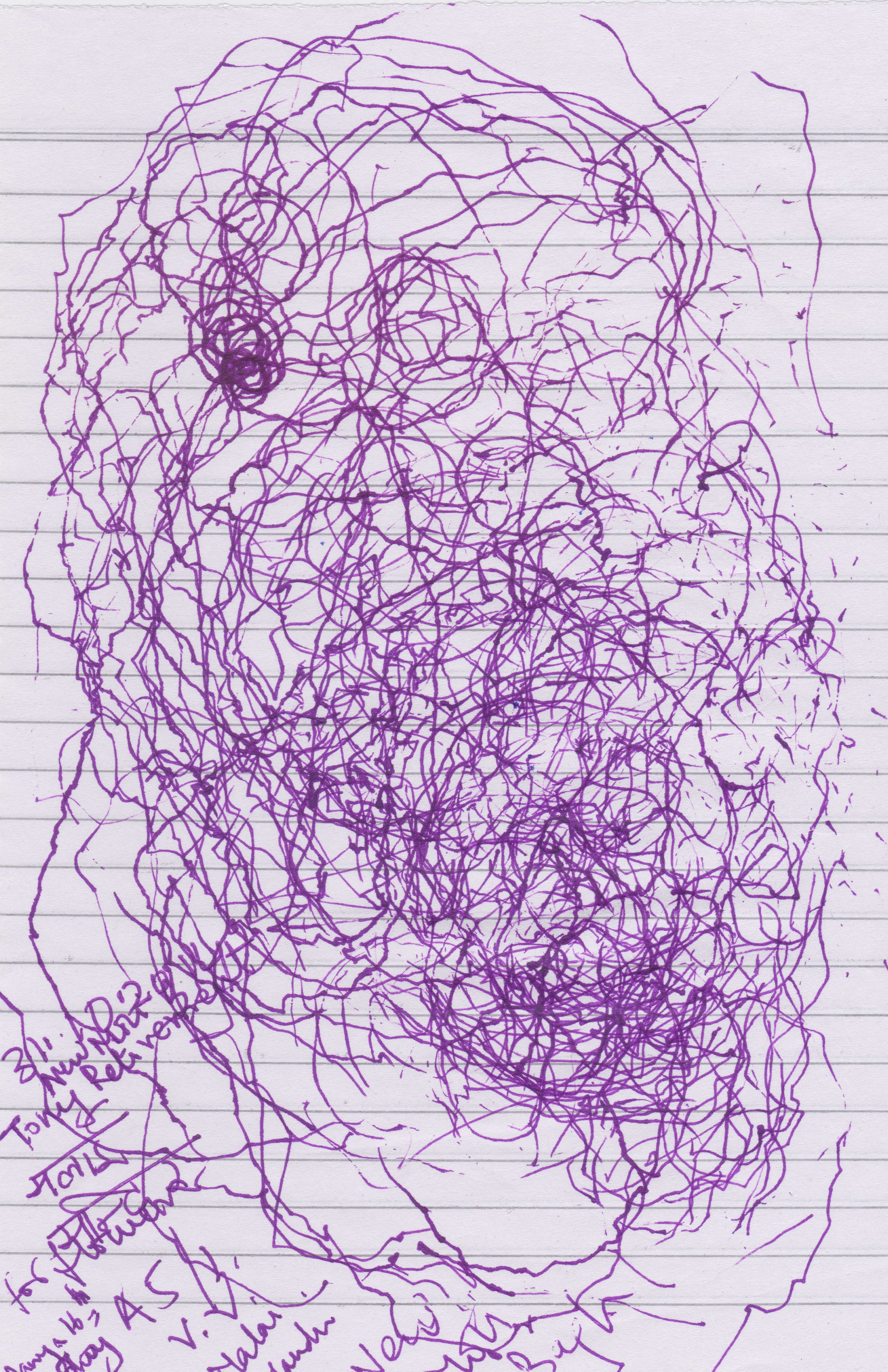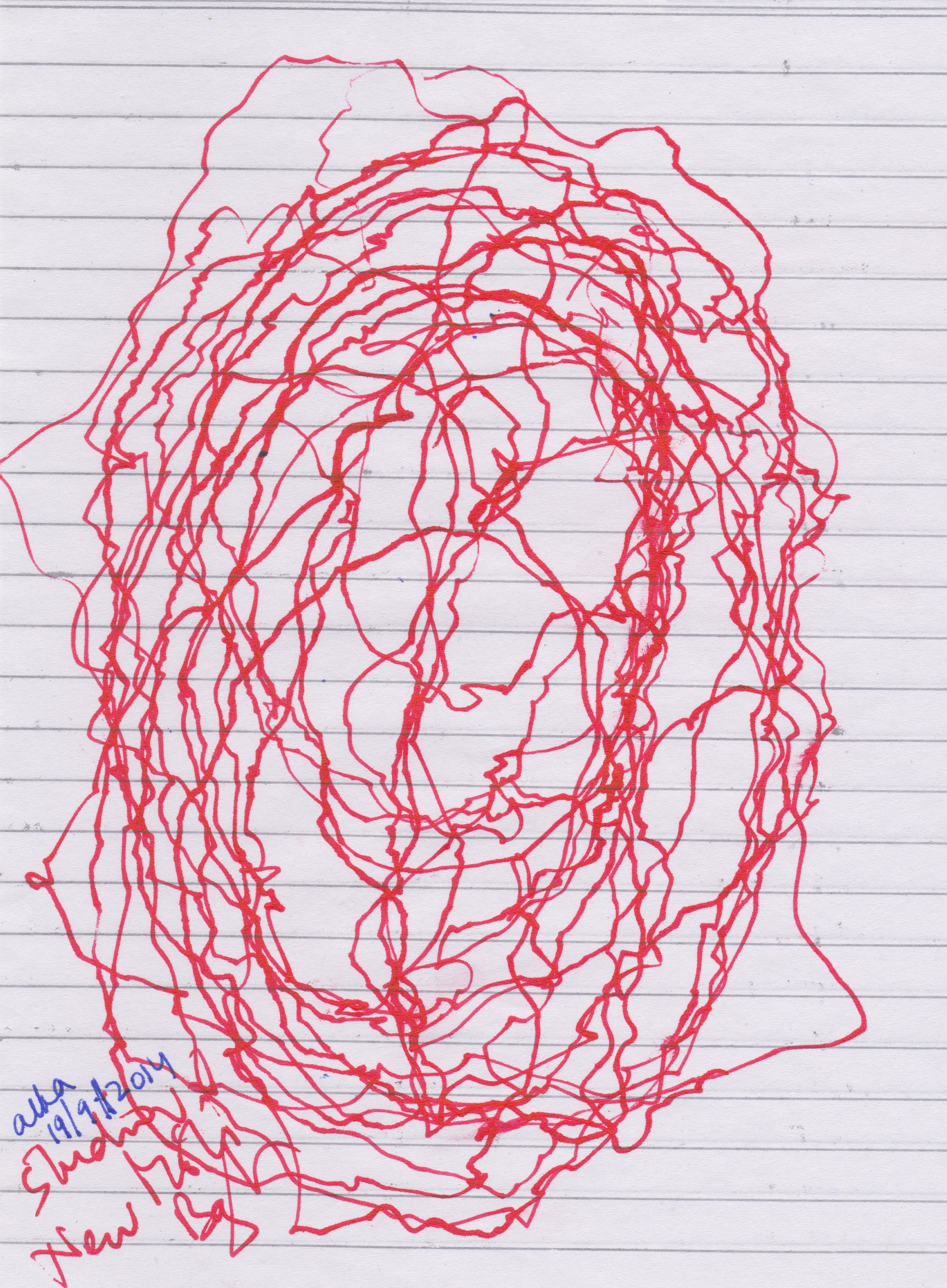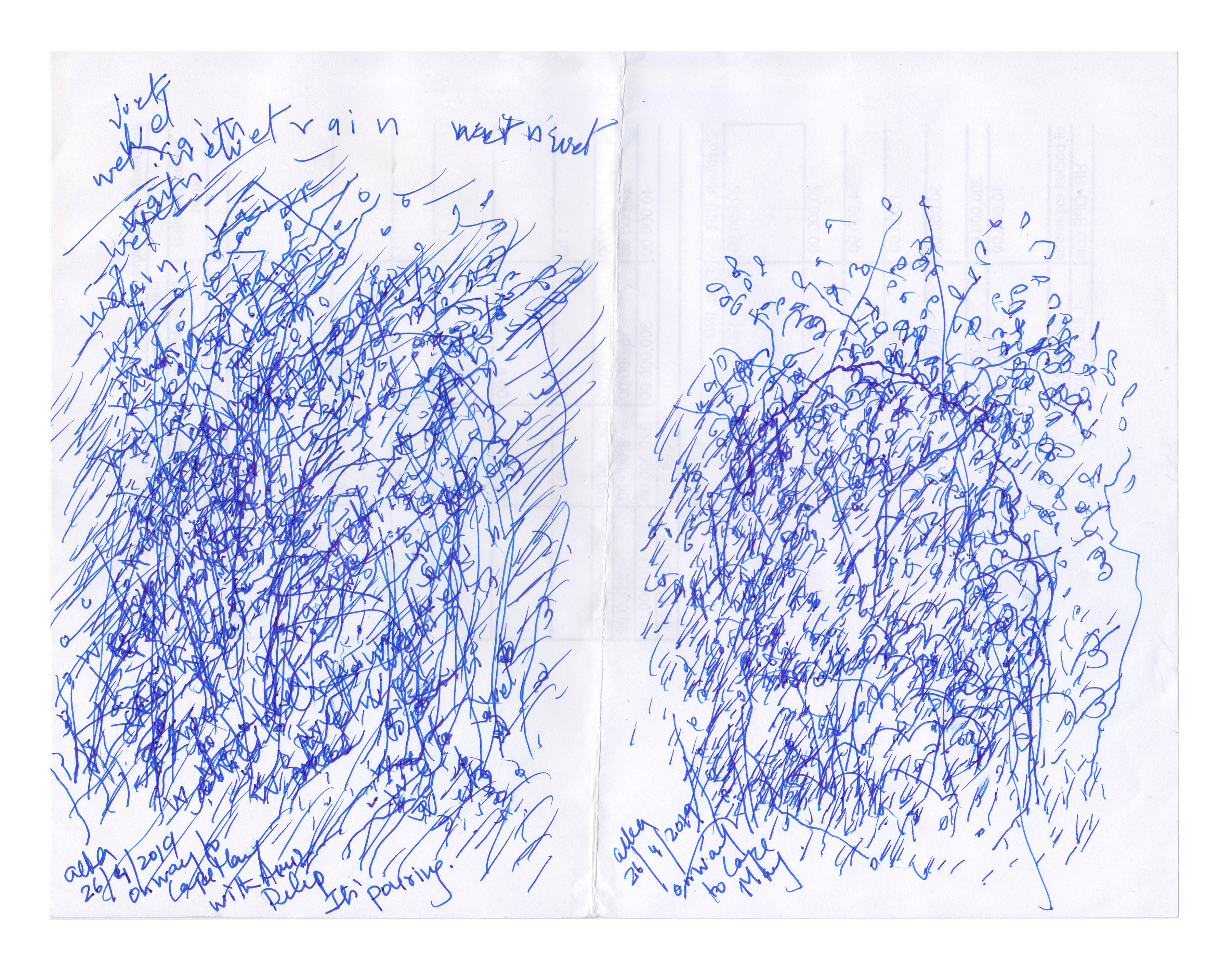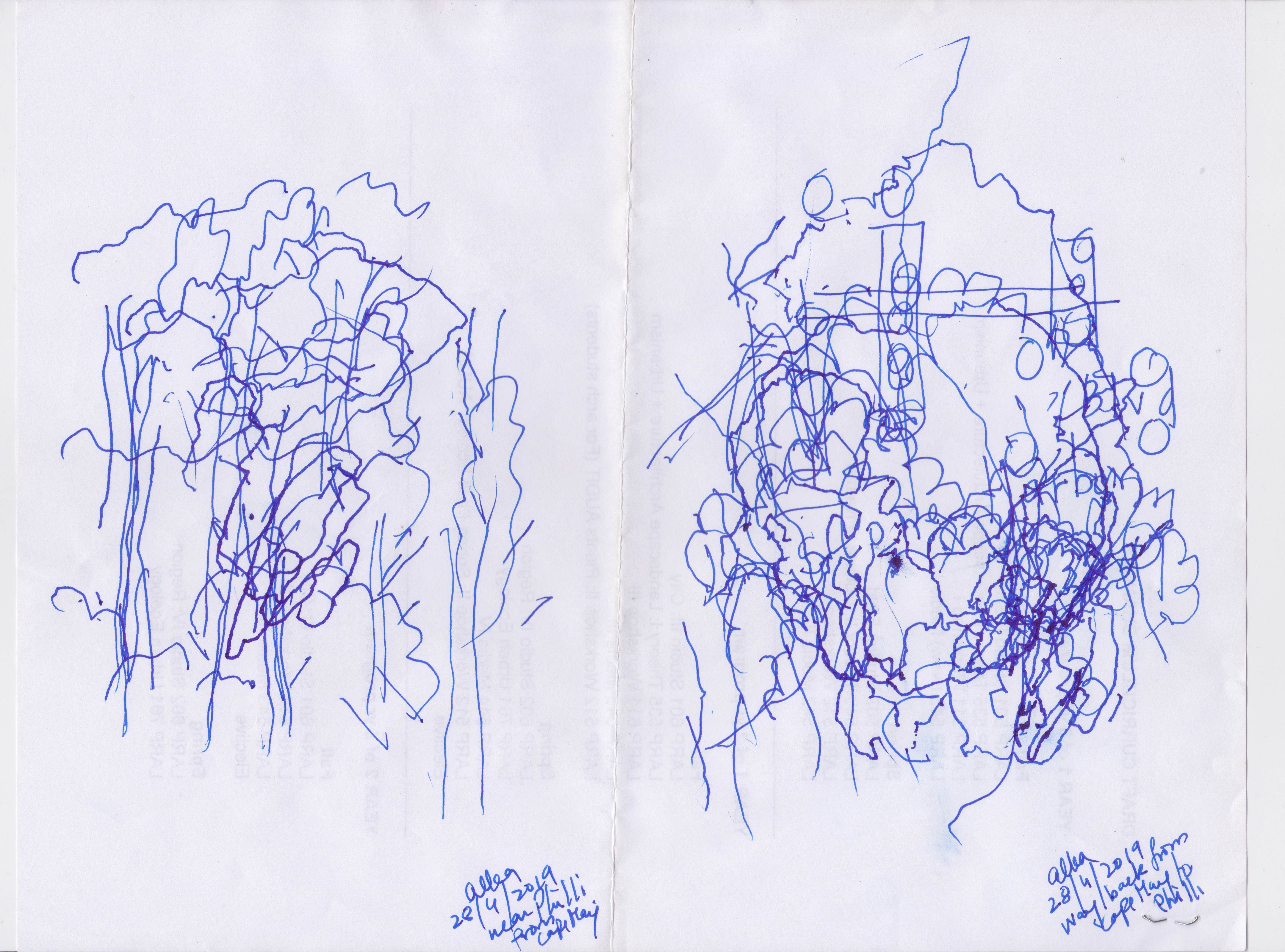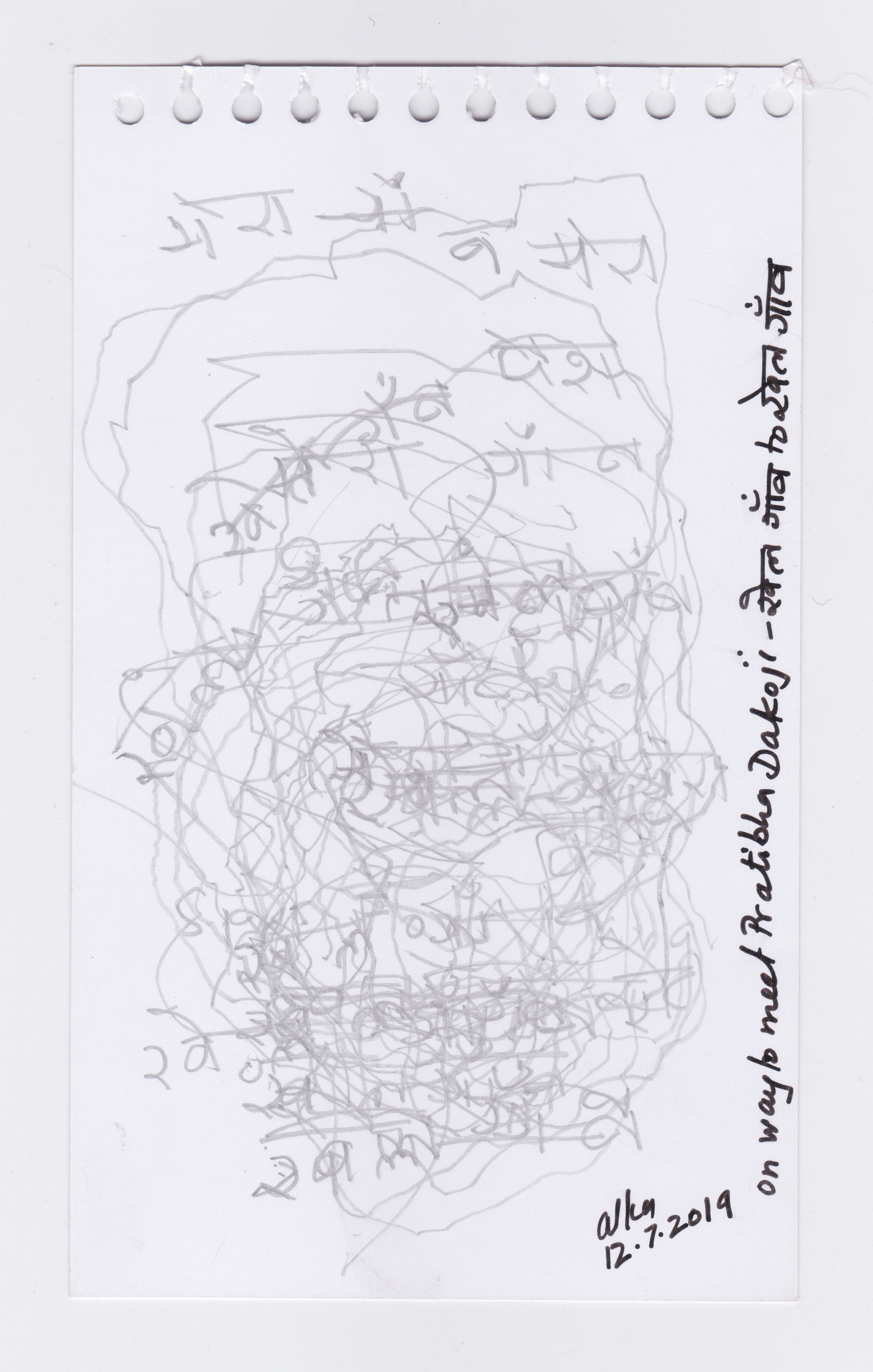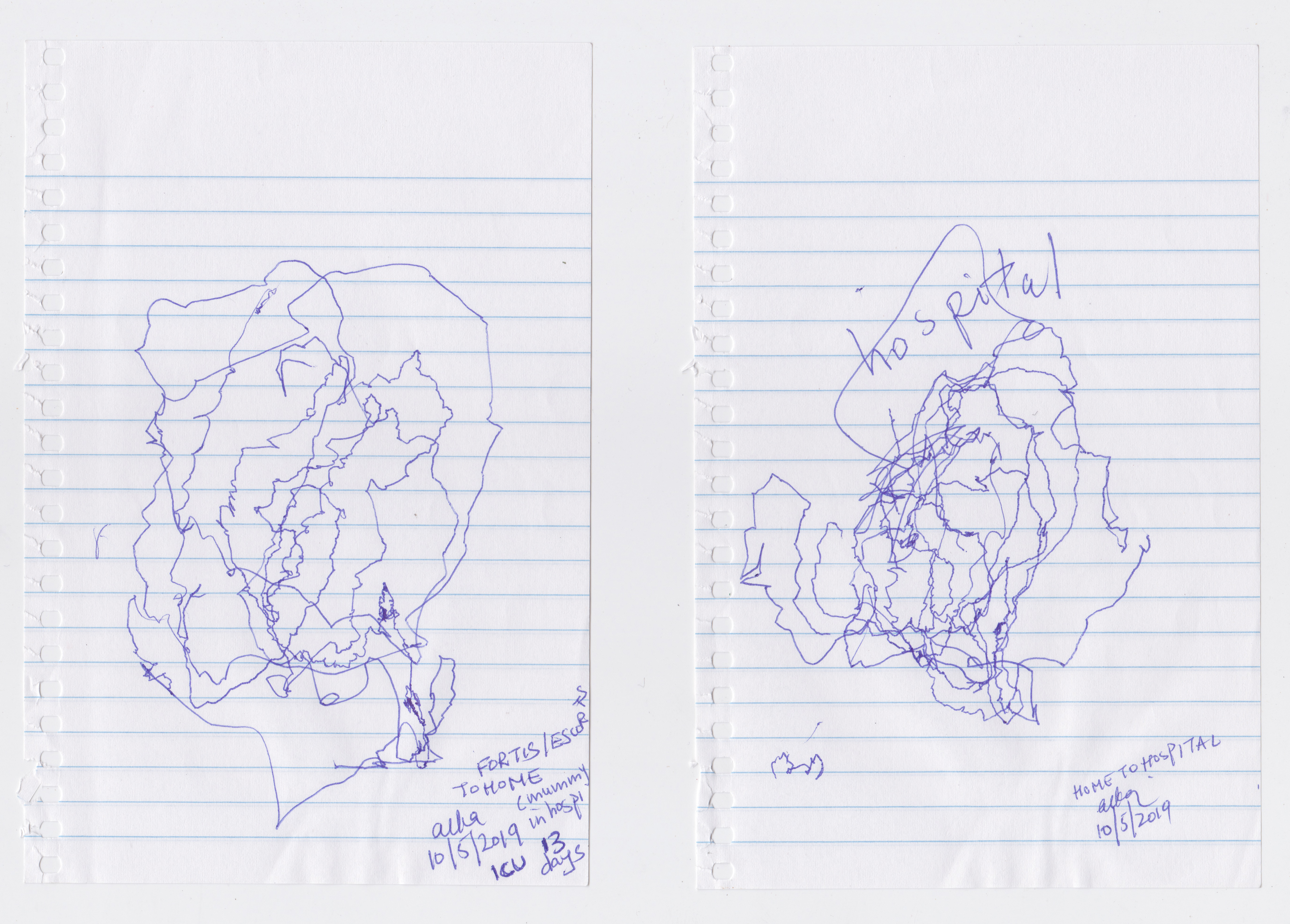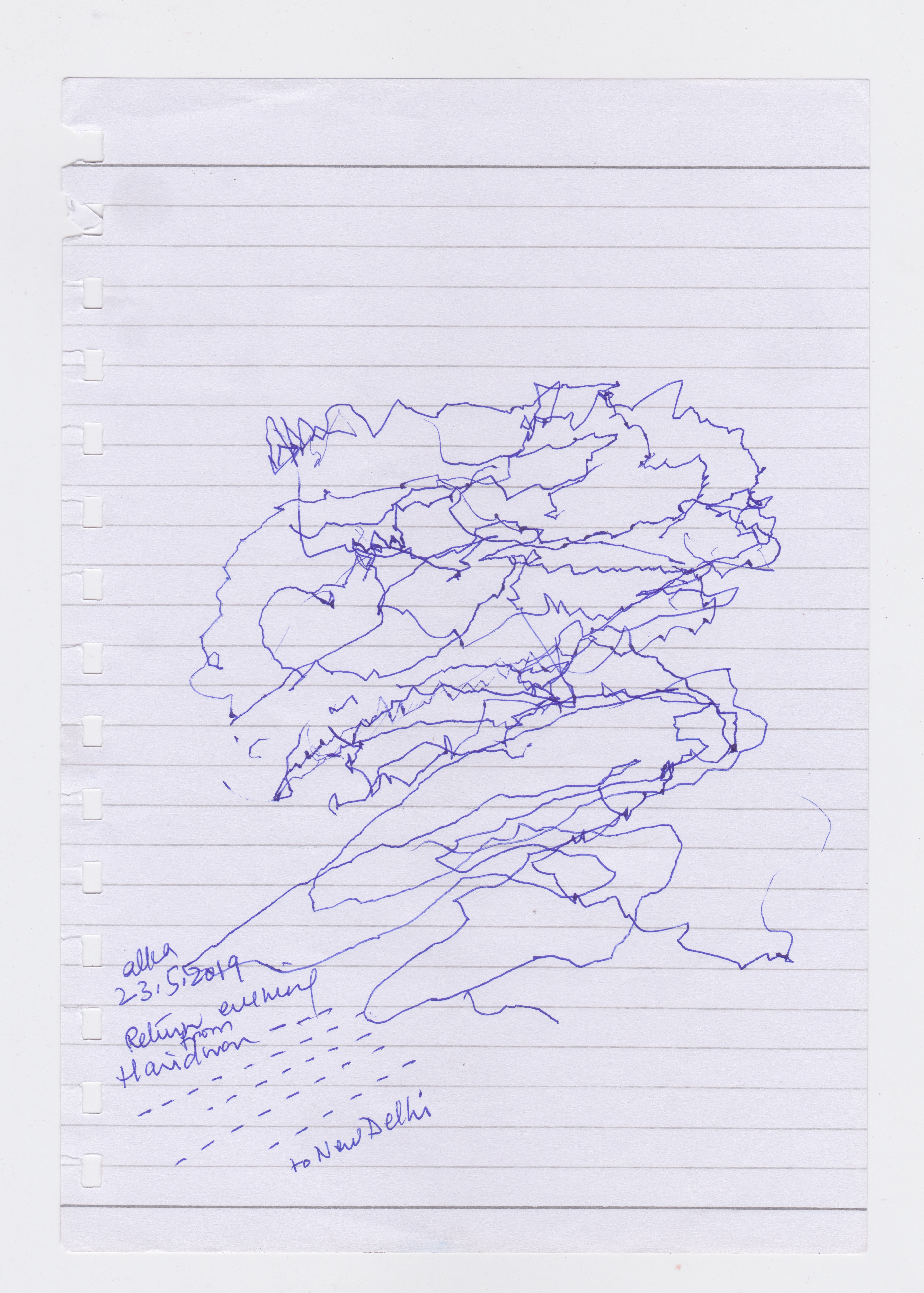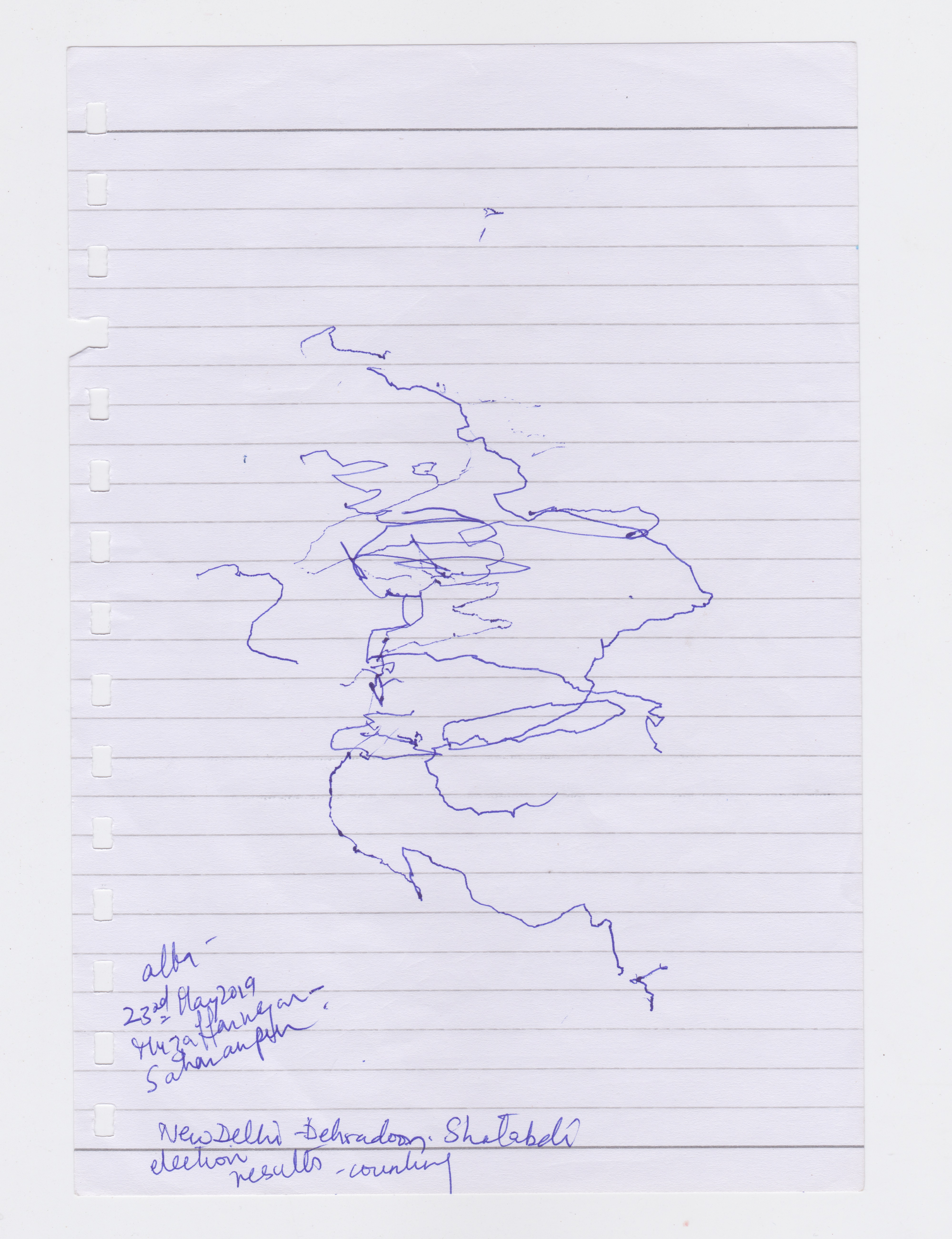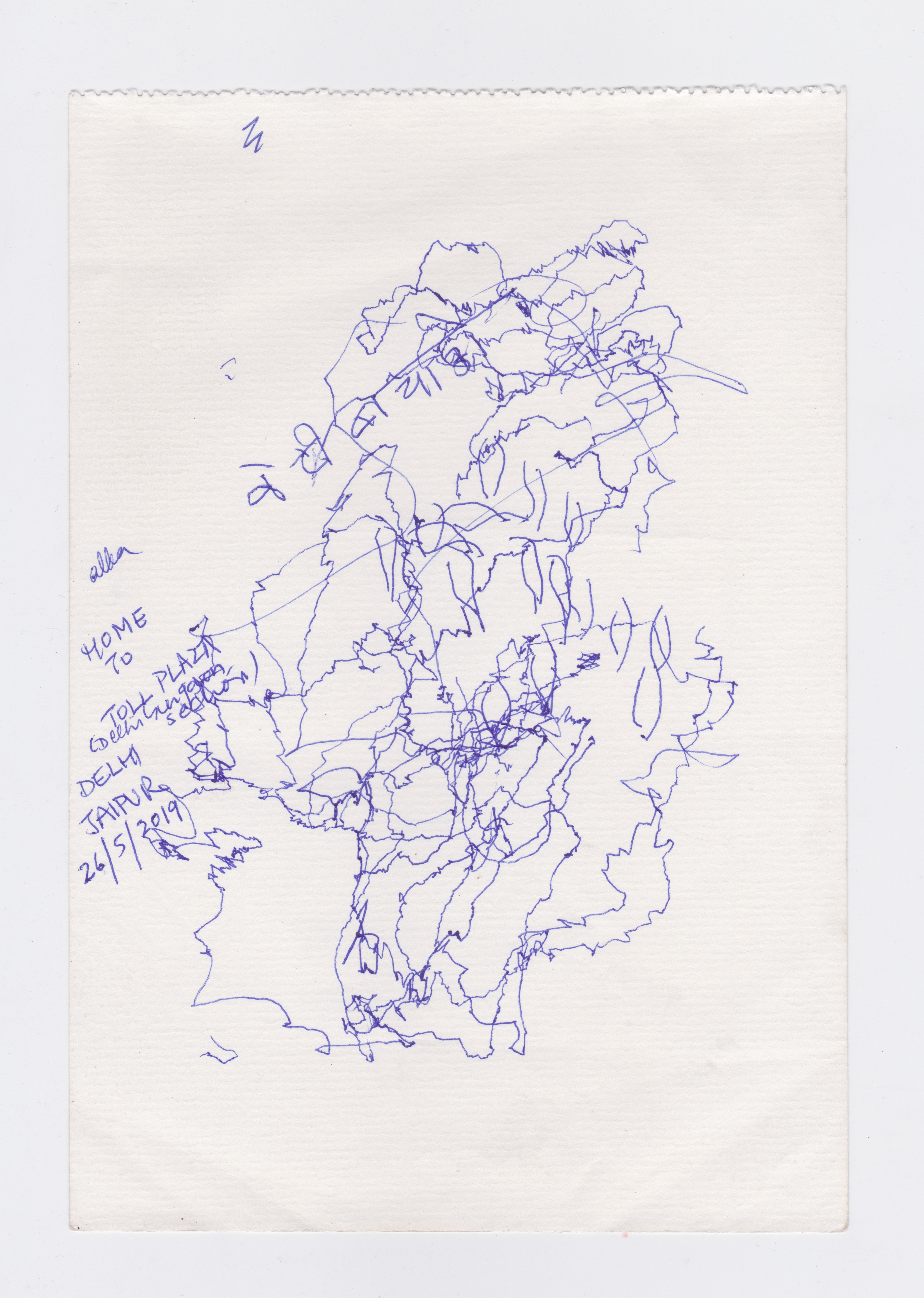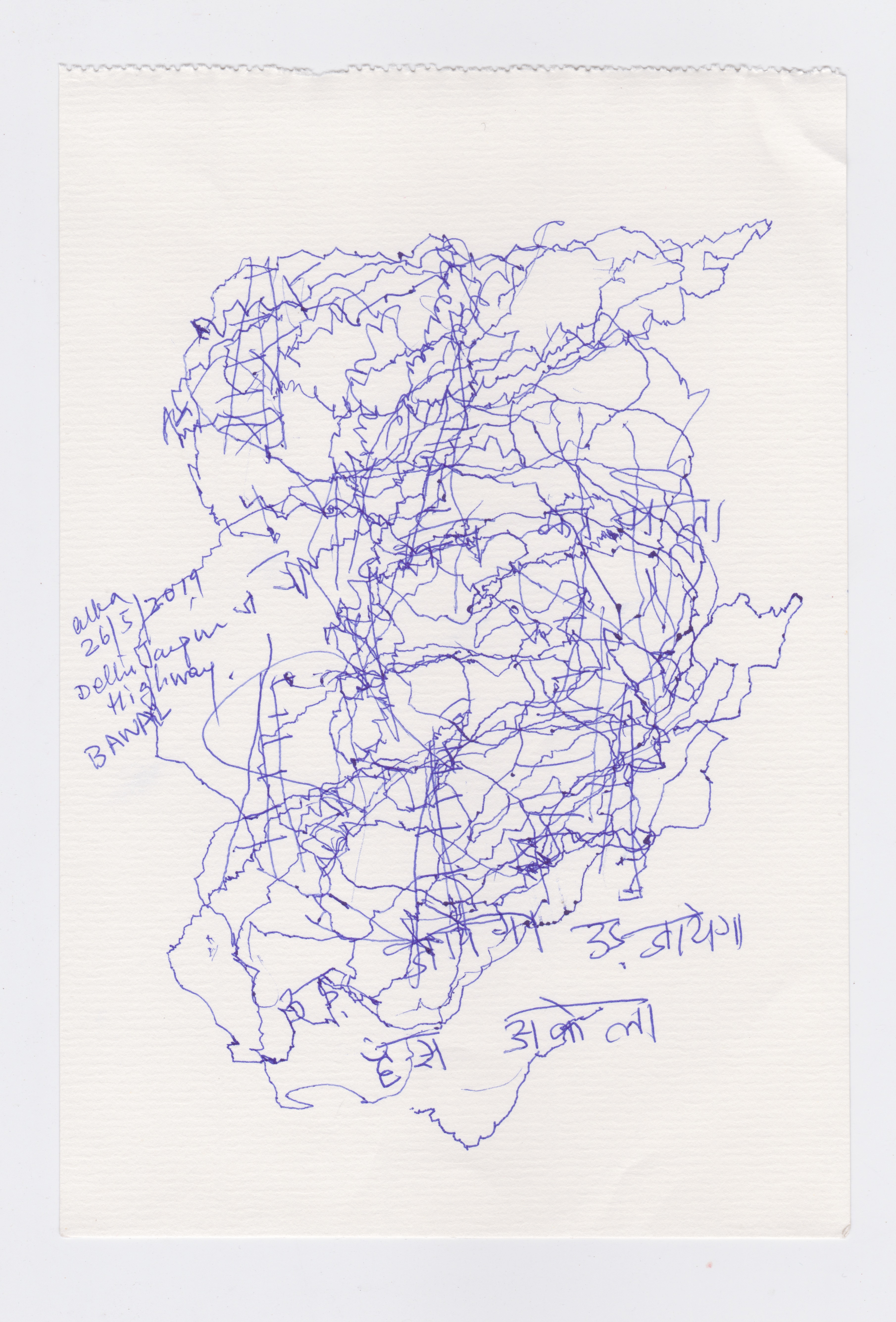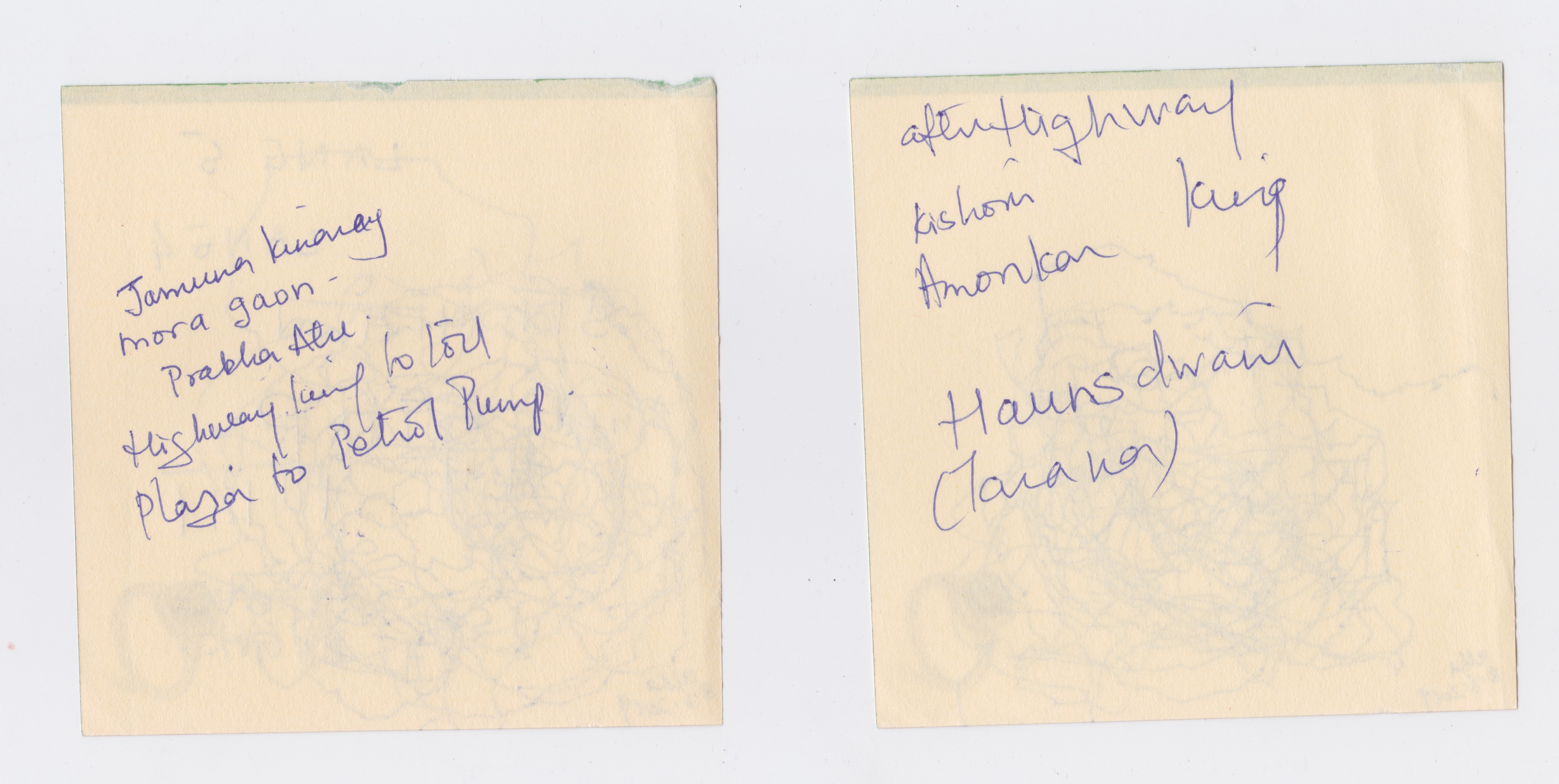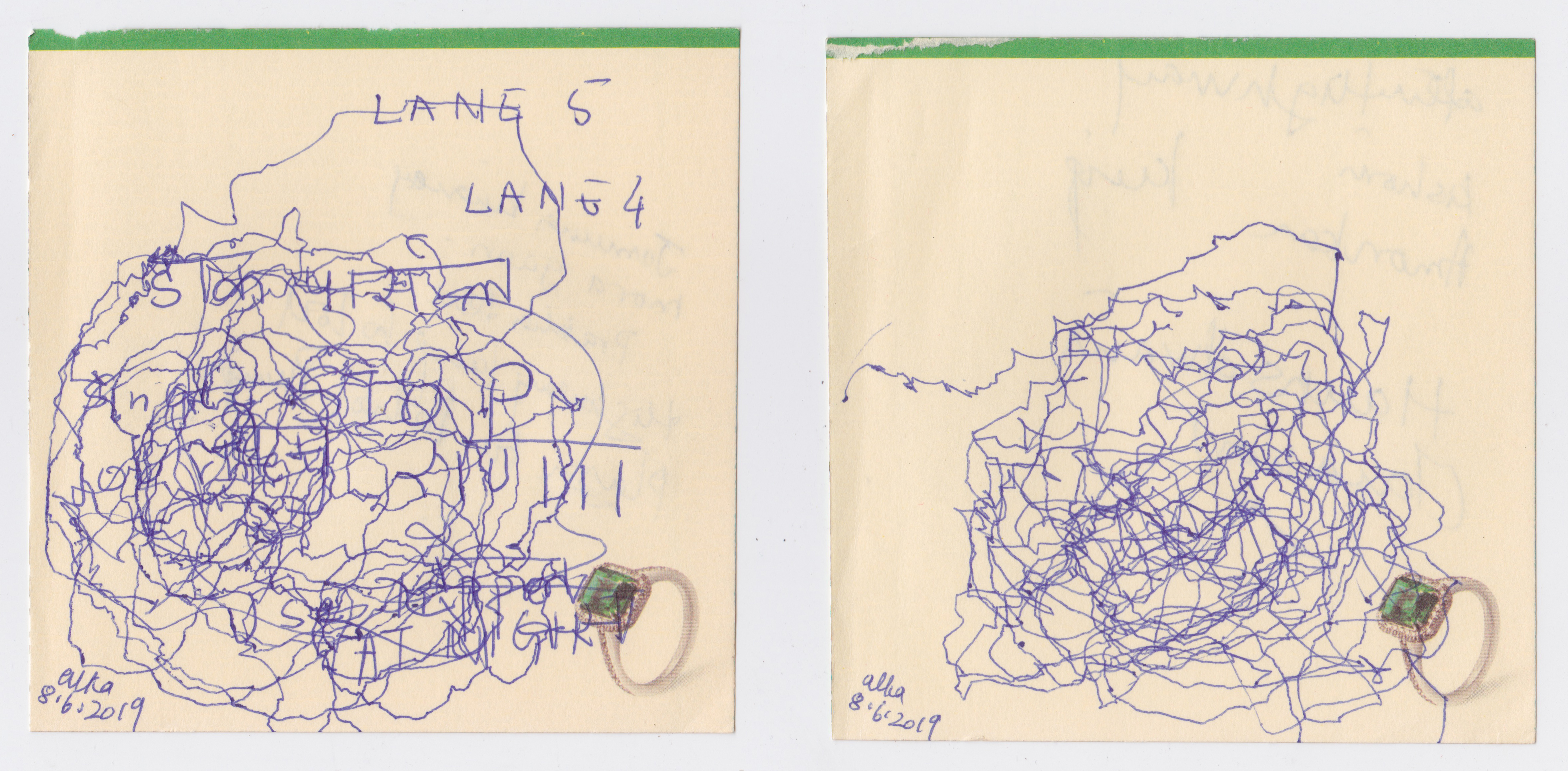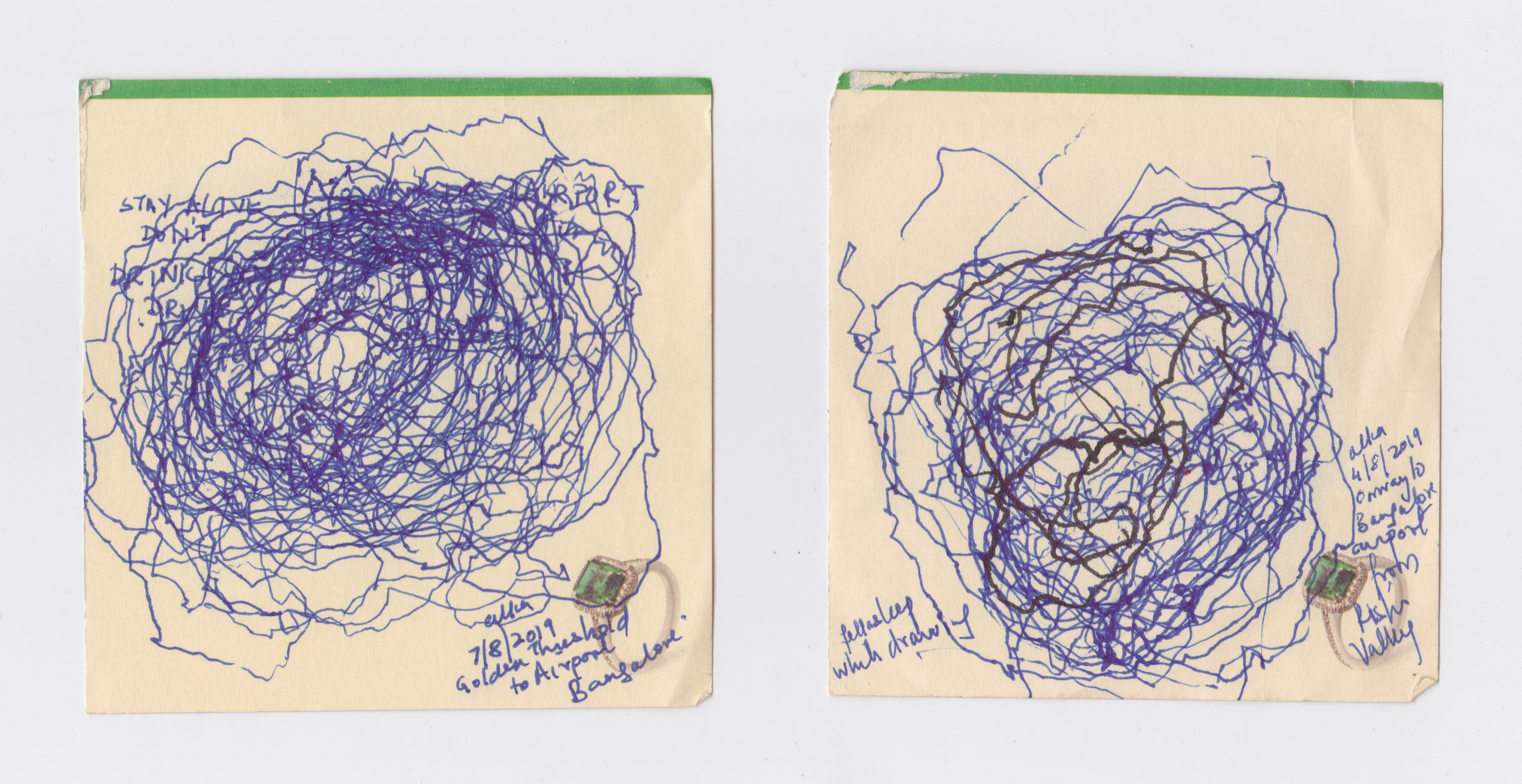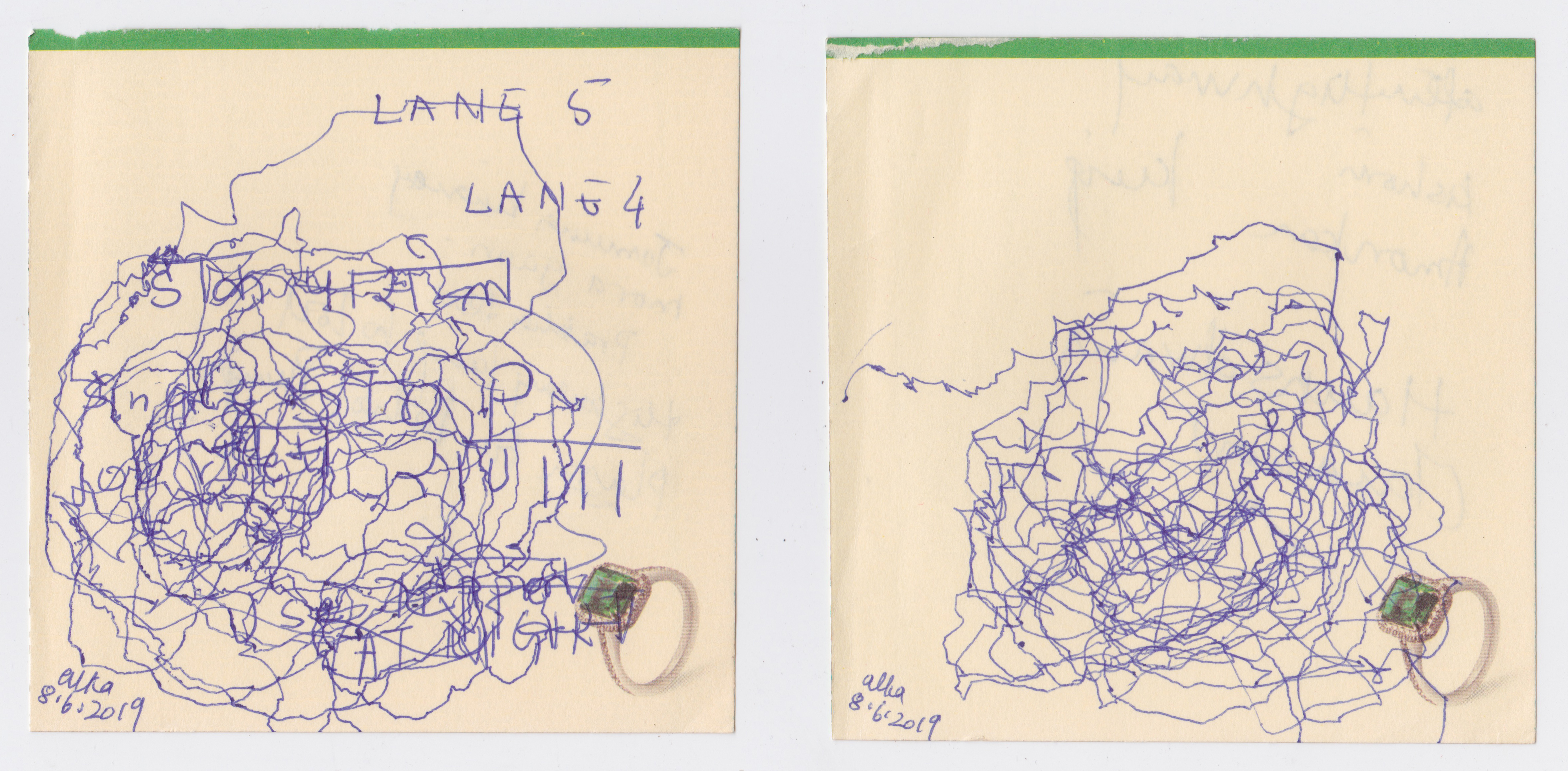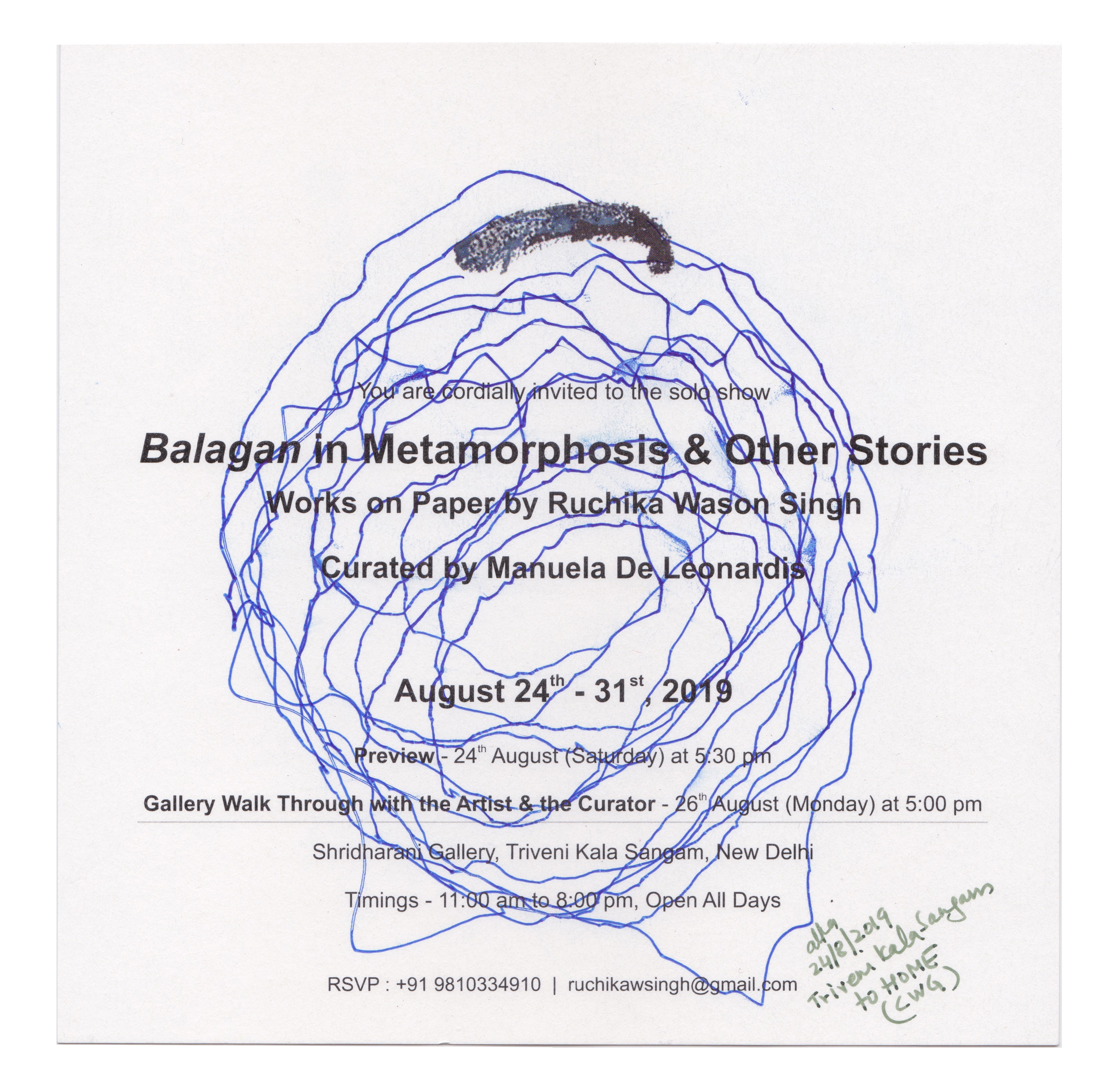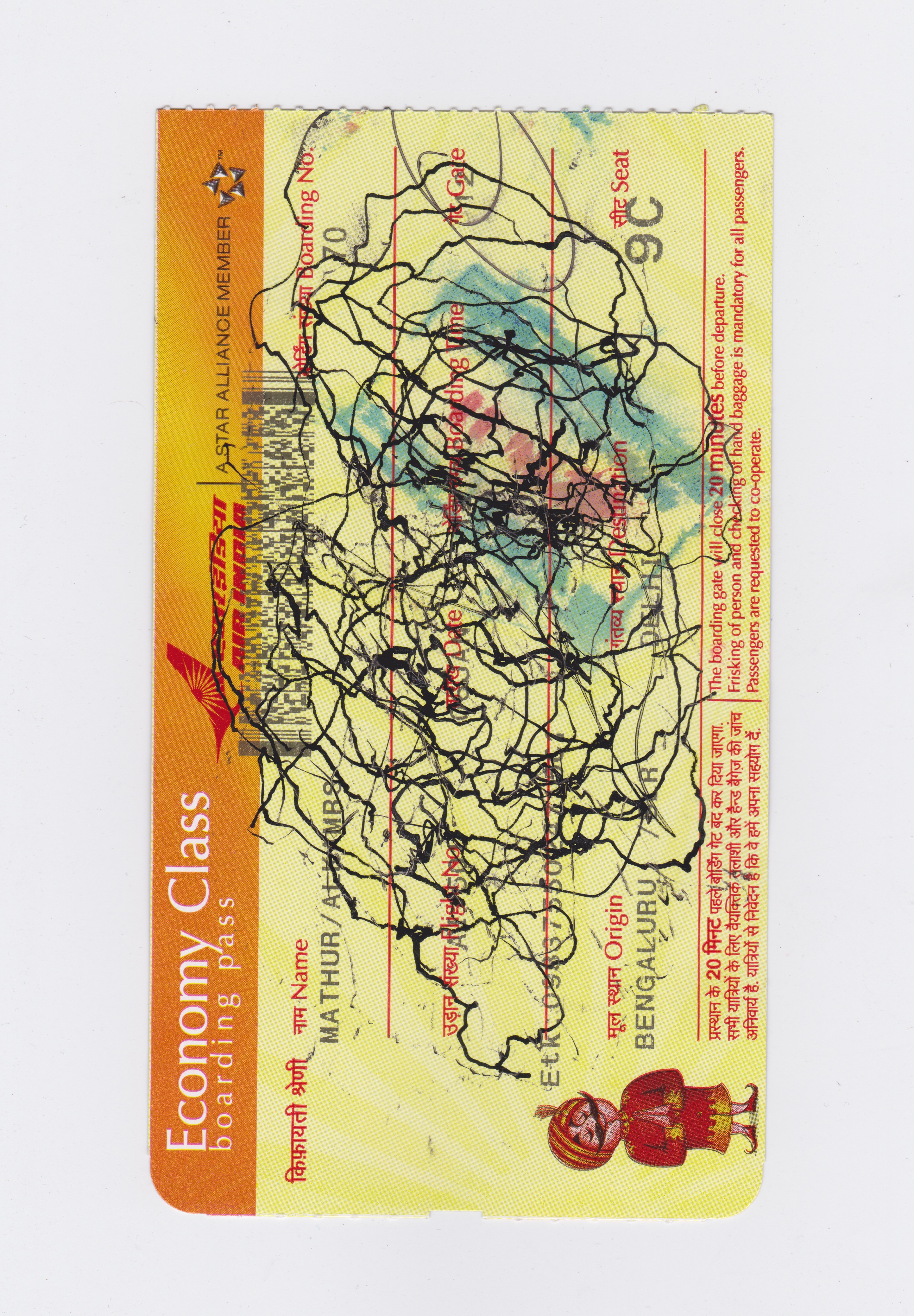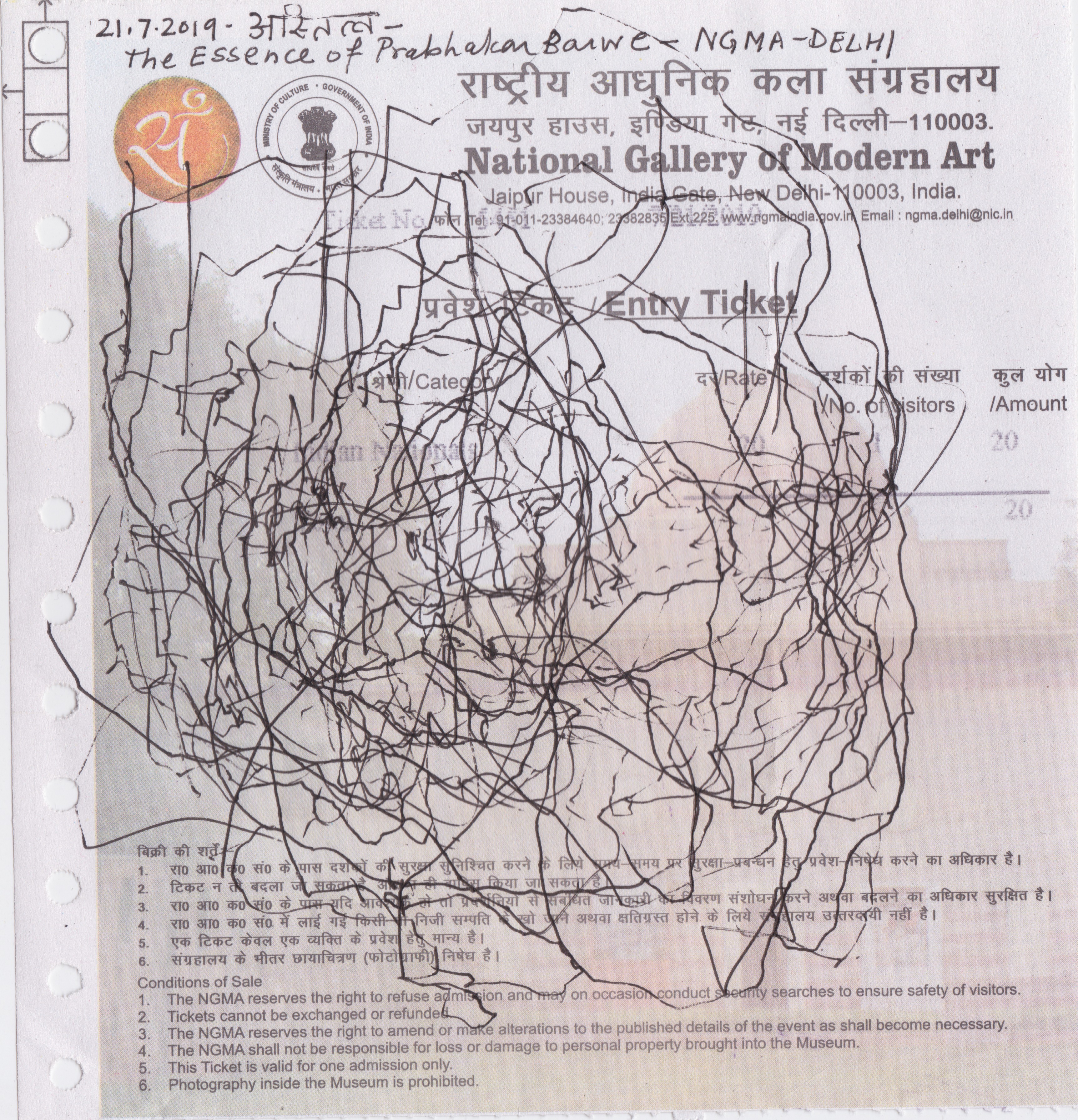 Tea Time Under the Blue Sky - 2014 - 2016
In this body of works I used cotton cloth, canvas and paper dyed and stained with indigo, mader and katha and other minerals and dyes. Natural dyes, earth pigments and found objects blur the line between traditional and contemporary practices in my works. The horizon mediates between earth and sky and the contours of the real world melt into an abstracted reality.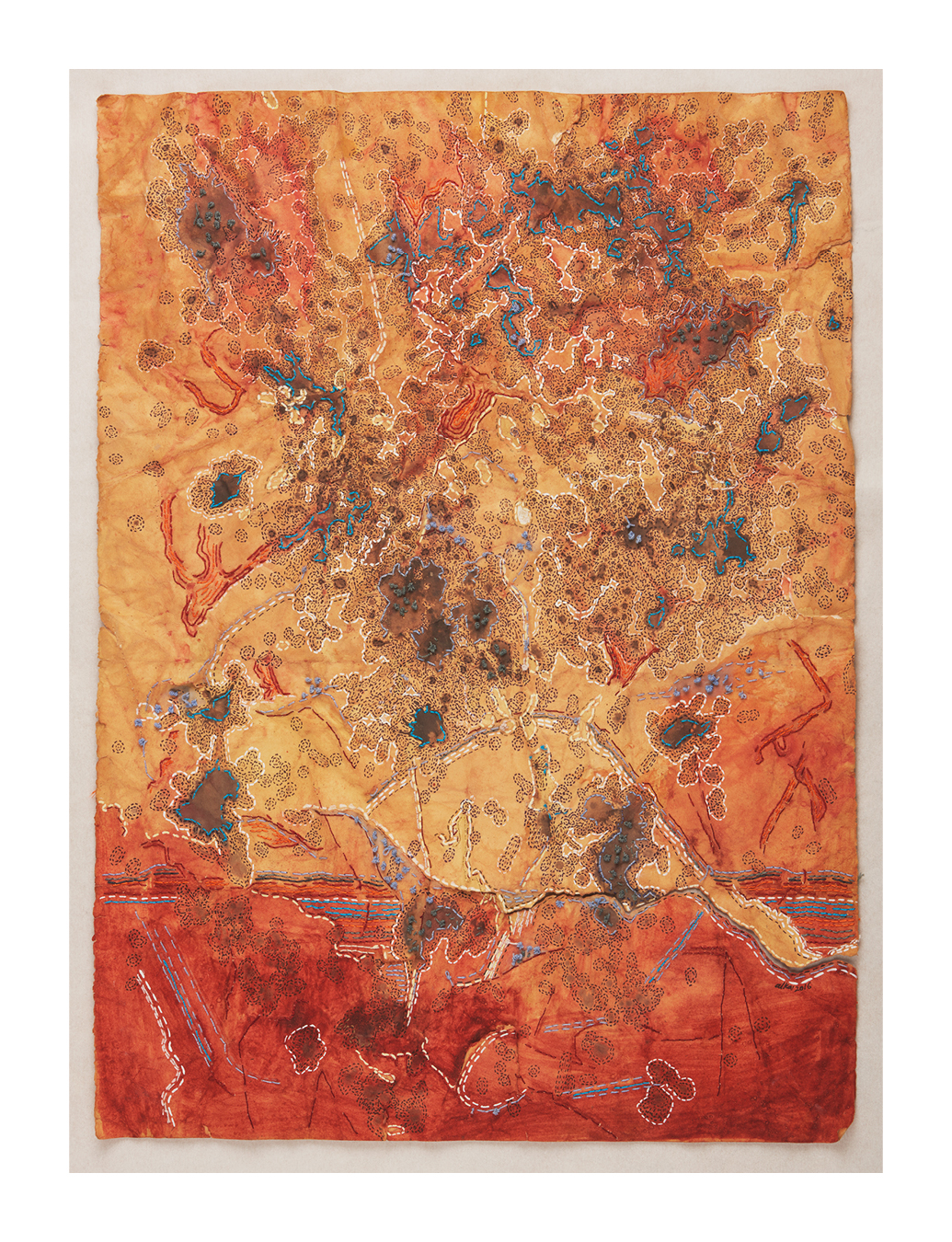 My journey to Cleveland as an artist in residence created an opportunity for me to collect hundreds of tea bags from new friends, artists, host organizations, local businesses, and the various others who crossed my path during my three month stay there. In particular my host, an artist, would slip her used tea bag and story, under my door every day. These miniature works were born out of these.
These works are from a body of work titled 'Infusions', created for a show in 2012 at the Visual Arts Gallery in Delhi. The works showcased here are, Inland Letters; Tea stories quilt; Tea Diaries Vol 1; Mothers and Daughters. Some of the works were created in London and the rest in my studio in Delhi. In these works I experimented with a fusion fabric, a material through which I could strengthen and connect delicate papers such as tea bags, tea stained paper napkins through a process of heat transfer. It also allowed me to create larger assemblages.
While in London I was introduced to a range of herbal teas, which led to a collection of different coloured tea bags versus only the sepia ones I was used to previously. Tints and shades of greens, pinks, yellows, browns and pale off whites. To strengthen the composition I experimented with fusing the tea bags with fusion fabric, through heat transfer. With incense-stick I burnt the areas of fusion that were visible. Pasted indigo cloth and golden painted paper from the back and with intricate hand embroidery, block prints and stencils created a body of works called the Mandala Series.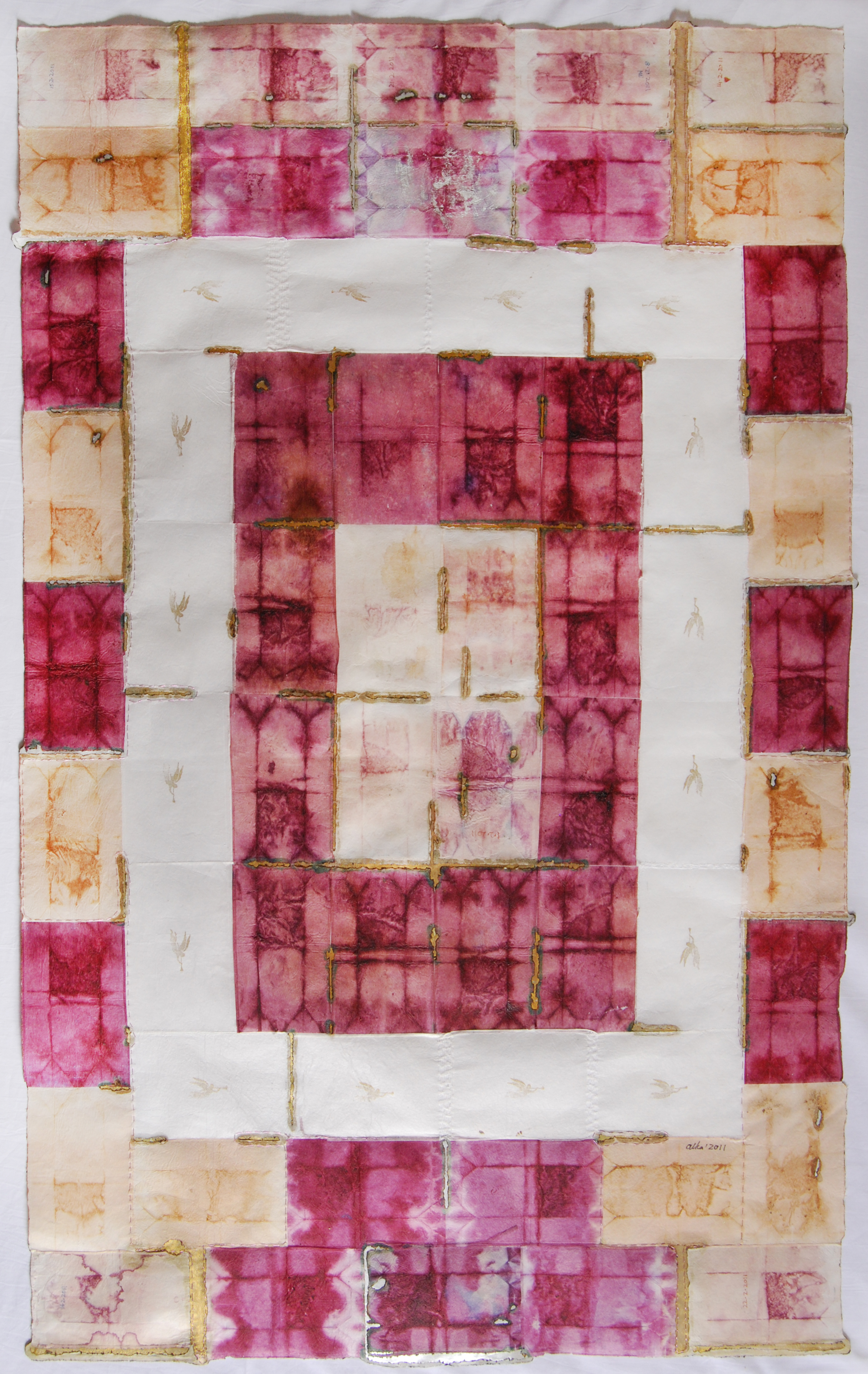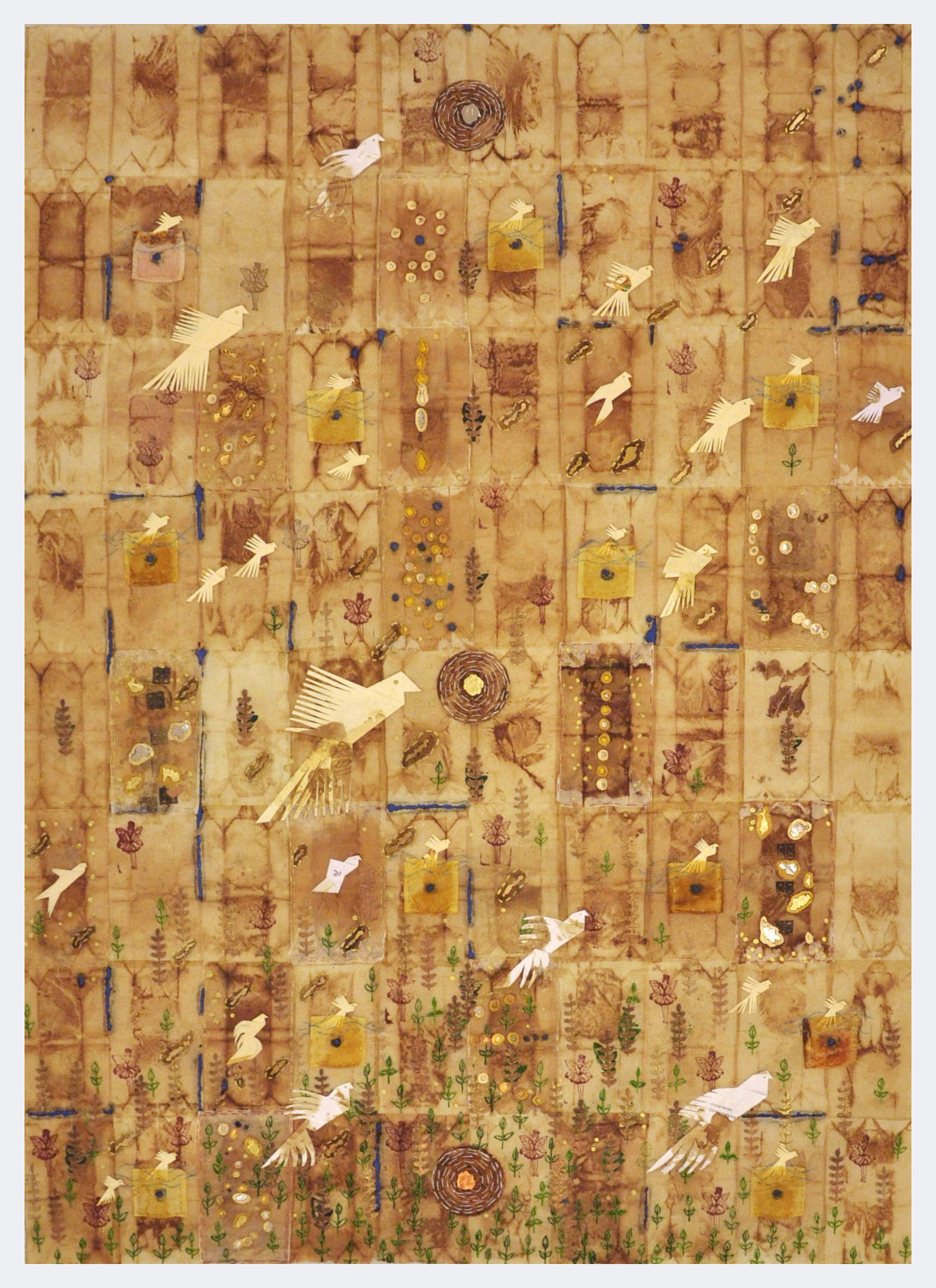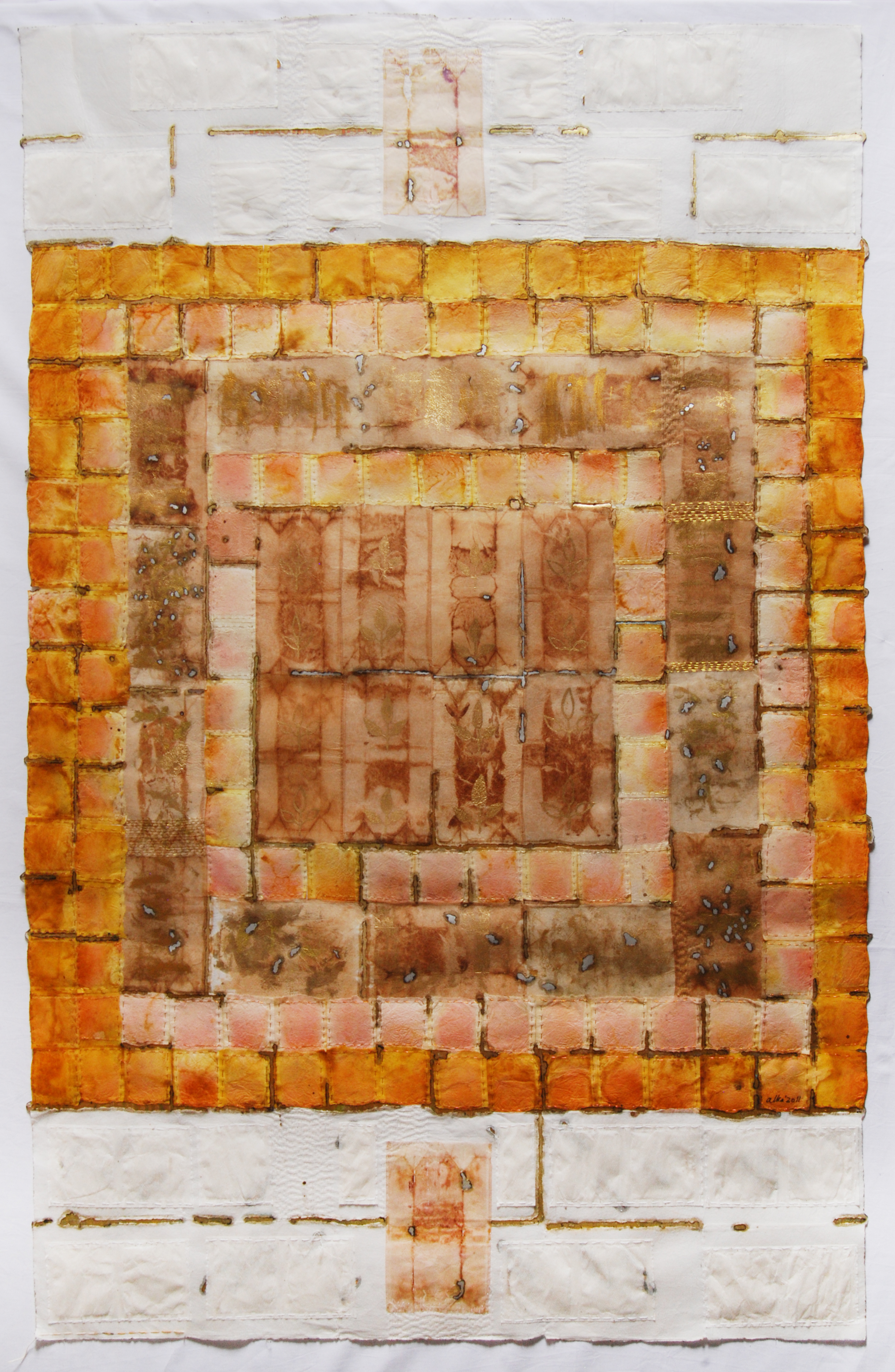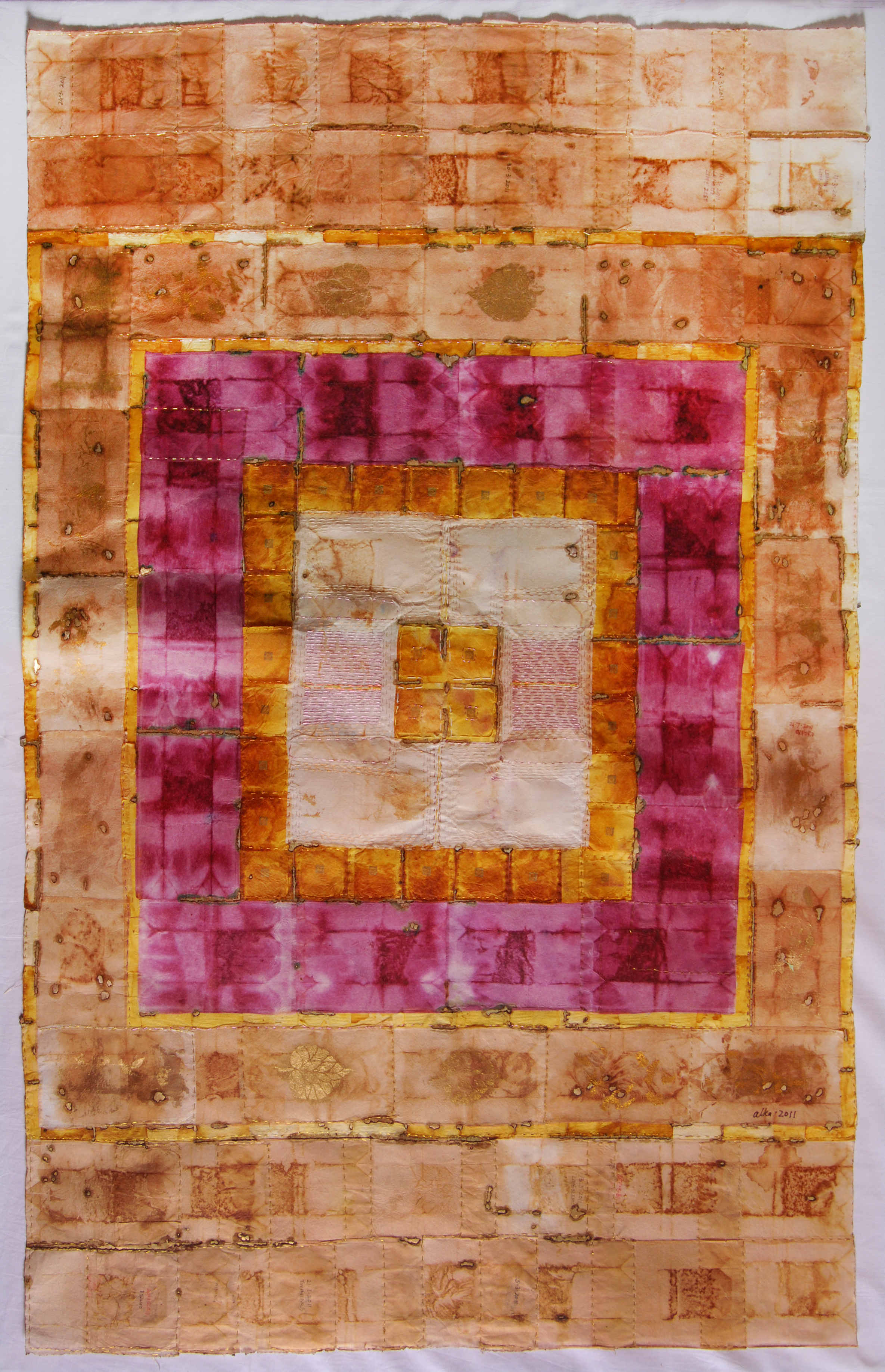 These collage works were done at a time when I had moved to London with my husband for his work. I found a roll of white paper left behind by the previous packers and with whatever other material I found like magazines, newspaper clipping, tea tags, pen and ink etc., I started creating these as an emotional response to my sense of displacement.